On April 24, I had the pleasure of meeting with Karen Kuwahara. Karen shared her unique corporate journey where she finished her career as the President of Nestlé Purina, Canada.
We met for lunch at Sip Wine Bar on Yonge and Broadway and chatted over a delicious bottle of Gavi 2017, by Bersano. We both enjoy Gavi. It is a refreshing, and often overlooked, white wine from the Piedmont zone of northwestern Italy.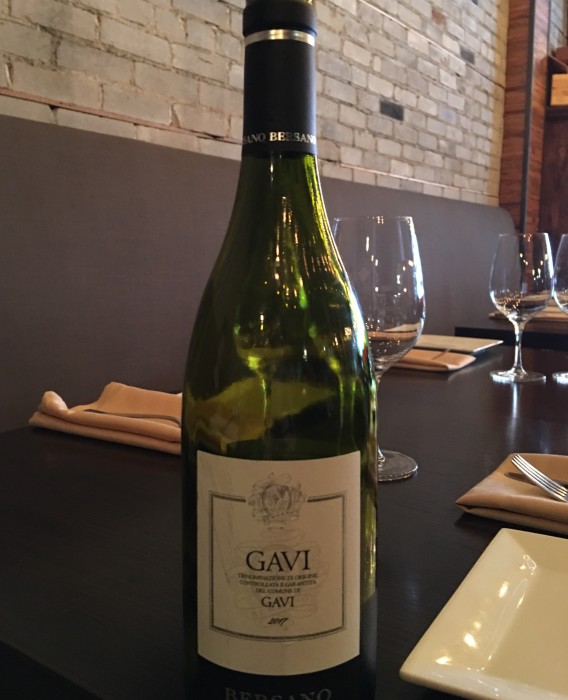 Shari Mogk-Edwards:
Can you tell me about your background?
Karen Kuwahara:
I was born and raised in Toronto. I did my undergraduate at The University of Guelph. It is funny when you think I initially went there to become a Home Economic teacher! I started in the Consumer Studies Program. I took a marketing research course and a business course as electives and found them very interesting. Knowing this, one of the professors suggested I consider a degree in business and he helped me structure my courses to do so. I took his advice and enrolled in the MBA program at York and graduated with an MBA with a major in Marketing.
Shari:
Can you outline your career path?
Karen:
I have had an interesting corporate career. I worked my way up in Sales and Marketing at various companies. I started at Carnation in 1977, then moved to Fabergé, followed by Purina in 1981. After starting initially in a junior marketing position at Purina, I progressed in Marketing and then became the President in 2000 and held that position until I retired in 2013.
My path was interesting and I was always learning. I started at Carnation, and at the time, they had a traditional structure and a limited product line. I soon realized I wanted to work on exciting new products. The health and beauty industry appealed to me, so I applied for a position at Fabergé. This was an extreme shift for me! Moving from a structured, traditional environment at Carnation to a small hands-on, ever–changing, fast–paced environment was initially a challenge. My job there was very busy and interesting, and I learned a lot about how a business operated. Summer was always the busiest time of the year as we geared up for the Christmas holiday shopping time. This meant I didn't see much of the summer! After a couple of years, I decided to make another change.
Shari:
How did you decide to make the change to the pet food industry?
Karen:
I had a friend who was working at Purina at the time I was looking for a new opportunity, who explained that the company wanted to move from being number three in the business to being number one. I found this exciting and thought it would be a good challenge for me. I was interviewed by the head of marketing and the President. They created an exciting vision of the future for me. I really never looked back. The President at the time put together a young, dynamic and diverse team. It was a great company. I was given many opportunities for growth and personal development. I am happy to say we went to number one from number three in about three years.
Shari:
Can you tell me about the quality of pet food?
Karen:
I think some people question the ingredients in pet food, but they can be assured that if the pet food they buy meets the AAFCO (Association of American Feed Control Officials) standards, which are used globally, they are getting a quality food. I know that at Nestlé Purina, the meats we use in our products are leftovers after the first cuts that are used for human consumption.
Shari:
Can you explain some of the opportunities you experienced?
Karen:
I was very fortunate to have had many mentors, and people who coached me, along the way, including bosses and friends. From my experience, I came to realize the importance of building self-esteem in young girls. I had a lot of passion for this, and it resulted in my involvement in charity work. In 1986 I became involved with restarting the Toronto Chapter of the traditional Big Sisters matching program.
I learned a lot about leadership and motivation during the following 10 years with Big Sisters. I started with the Toronto Group and eventually became the President of Big Sisters of Canada. My bosses were very supportive of my extra curricular activities and I was given the flexibility in my work hours to attend meetings when I needed to. I was also encouraged to become involved in industry associations. I joined the The Food and Consumer Products Manufacturers of Canada and the Association of Canadian Advertisers. Interestingly, as my involvement in these associations increased and my charity work grew, so did my career. I progressed in assignments and was given expanding roles. I worked my way from a junior marketing role, to a Group Product Manager, Marketing Manager, Director and then to Vice President.
Shari:
Can you tell me a little about some of the challenges you faced?
Karen:
I did have one manager who was extremely challenging. Lucky for me, he didn't stay long. Otherwise, I was very fortunate. I was supported and received a lot of valuable feedback which helped me over the years. I am also very determined and results-oriented by nature, and learned effective ways of overcoming setbacks and challenges.
Shari:
What did you really enjoy about what you did?
Karen:
I really liked listening to what consumers needed and wanted, and then developing products for them. One initiative we had at Nestlé Purina Canada that I am particularly proud of was unique in the world, gaining valuable consumer insight and further developing the brand. We launched PawsWay at Harbour Front in Toronto, and maintained the site for 10 years. It was really great! It was a showcase for everything related to dogs and cats as pets.
Veterinarians, breeders, trainers and all sorts of experts in the field helped us out with demonstrations, exhibits, classes, etc. We had an open space at the back of the building for demonstrations like flyball, obedience training, grooming, and many more pet activities. We also had a permanent exhibition space for our Purina Animal Hall of Fame, interactive and educational exhibits, a library and a section for memorials to our furry friends. It was never intended as a profit generator and unfortunately funding was eventually pulled, and PawsWay was closed in 2018
Shari:
Did you have a particular pressure point in your career that stands out?
Karen:
Oh yes! In the middle of January 2003, there was a headline in the Globe and Mail, announcing that Nestlé was looking at acquiring Purina. I had no idea in advance! When I arrived at the office there was a line-up of people holding up the paper, and asking me about the details and the next steps. I tried to reach my boss in the U.S. for clarification, but he was tied up, as you might imagine! He contacted me as soon as he could and I was then able to update my team. My primary focus became to keep people motivated and retain them, and keep the business moving forward. In the end, the due diligence and acquiring process took about a year to conclude. At that time, Nestlé just had a very small team dedicated to pet food, and they turned the business over for us, at Purina, to manage. We were much larger, with a solid infrastructure including our own factories, sales and marketing teams, etc . After the acquisition, there were a few changes, but for the most part we carried on as we were. I was asked to take over the business and to show we could manage the business, growing share and profitability. We ended up being very fortunate in this takeover.
Shari:
What did you like about the job you held?
Karen:
I loved the day to day challenges of running a business and working with a fantastic, passionate team of people. I liked that the industry we were in was constantly changing and it certainly kept us on our toes
Shari:
What advice would you give your younger self?
Karen:
Stand up and don't be afraid to tell people what you are aspiring to do. It will not happen by itself, especially as you get to the senior positions! Be open to experiencing new things. You don't know what is out there. Follow your heart and that will serve you well. Be passionate about what you do!
Shari:
Is there a mentor who stands out for you?
Karen:
I had a lot of family support, and my father especially stands out. He was my coach and always told me I had options. He said to try hard, work hard and learn something from all my experiences. My mom was also very supportive, and my biggest cheerleader. My parents were a great combination and had a very positive impact on me.
Shari:
Do you like to travel?
Karen:
I love to travel! I do at least one major trip a year. I've been to India and last year I went to Japan for the first time.
Shari:
Do you have favourite travel destination?
Karen:
To be honest, I love going anywhere for the first time. However, I have to say I LOVE Italy! The food. The wine. The history. The people. I always feel happy and comfortable when I am there. The only thing I dislike about Italy is the crazy traffic in Rome!
Shari:
Do you have a favourite wine?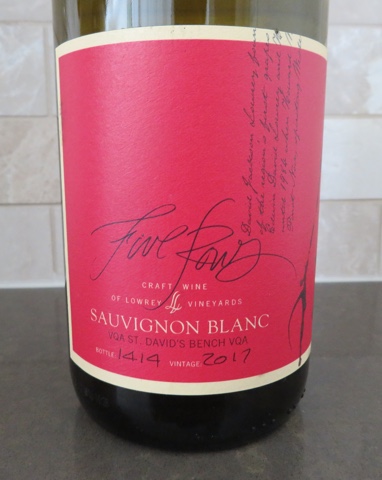 Karen:
I love Sauvignon Blanc! My favourite winery is in Niagara-on-the-Lake. It is a craft winery called Five Rows. It is very small and you must order their Sauvignon wines as soon as it is released or you miss out.