On March 22, I had the pleasure of meeting with Jenny Ratcliffe-Wright at Ricarda's in Oakville.
Jenny's experience and accomplishments in the wine industry are impressive. She qualified as the youngest Cape Wine Master ever and she was Managing Editor for WineStyle Magazine in South Africa.  Additionally, Jenny was an export manager, led the product development for a South African retailer, and managed PR and communications for Warwick Wine Estate, her family's winery,  for 12 years.
Last year, after her family decided to sell their family winery, Jenny and her family moved to Oakville from Johannesburg, South Africa. She assures me she is very happy to be here, despite her first experience with our winter weather!
We chatted over a glass of 2017 Vendanges Nocturnes Rosé from Provence, France.
Shari
Why not describe what you are doing today?
Jenny
I am a returning Canadian and am part South African. My heart is in the wine business. I trained as a Wine Master in South Africa and now I am so excited to be exploring opportunities in the Canadian wine business. It is so dynamic and growing and full of interesting people. This is a whole new wine world for me!
Shari
There will be many people who are not familiar with a Cape Wine Master from South Africa. Could you explain what that means?
Jenny
A Cape Wine Masters gives you the qualifications to do all things to do with wine. I took the program and exams from The Institute of Cape Wine Masters and graduated in 2004.  It's an intense global wine self study program – you must do all your own research. There are no lectures or courses provided, so it is quite a challenge! I studied Viticulture and Enology. I also learned about Organoleptic evaluations of wines to learn about wine by tasting. This gave me the skill to understand and appreciate wines. There is also a General Knowledge section, which is the most difficult. You need to answer questions about any wine related question from around the world and from any time frame. Finally, there is a detailed distilling component. I found this challenging as well, as I am not a spirits drinker. Now I am qualified to work in the wine industry anywhere in the world. The only thing not included in the exams is wine service.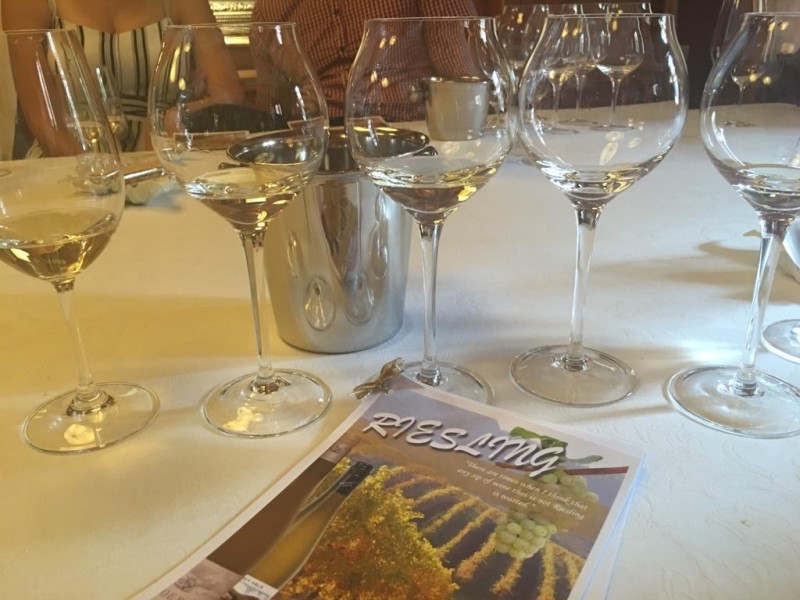 Shari
What would you like to be doing here in Canada?
Jenny
One thing about the wine business is it is so broad. Because of my training and experience, I could do a lot of things. For example, I could make wine, buy wine, sell wine, write about wine, judge wine, or taste wine. Chasing all these things is too vague and I will have to focus on a couple of key passions. Although I will miss the wine making, blending and the production side of the business, I think I will explore the wine writing and judging side of the business. I see this a strength I can explore here in Canada.
Shari
What did you do in South Africa when you lived there?
Jenny
I used to be in the wine business and owned a family winery called Warwick in Stellenbosch, South Africa. My mother, Norma Ratcliffe was the first female winemaker in South Africa. She is a Canadian down-hill skier from Alberta. She started the winery in 1964 with my father. She began by making five barrels of wine a year! The business grew and grew to a million bottle business. Our hearts were in the boutique fine wine business so we decided as a family it was the right time to sell. It began to feel like a corporation rather than a family business. It was purchased by a venture capitalists and is still in operation.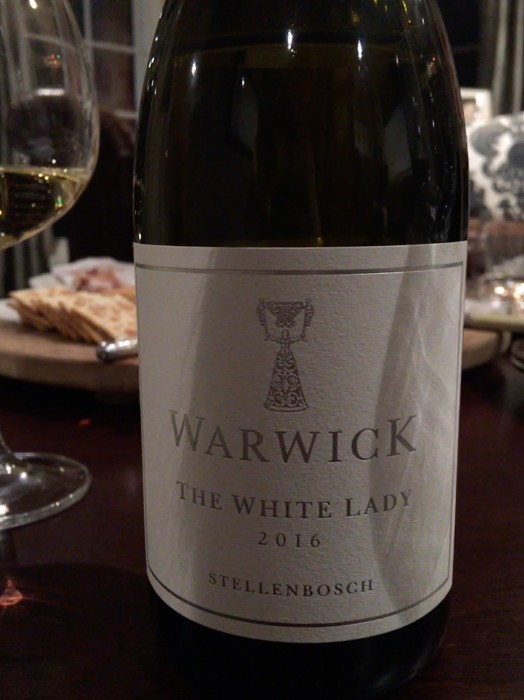 Shari
That's so interesting.  Can you tell me more about your mother?
Jenny
My mother is a celebrity in South Africa. Everybody knows her there! She has the Nelson Mandela award for export excellence, and many other awards for women in leadership, wine making and has judged wines all over the world. In South Africa the industry is very male dominated. My mother broke through in the 80's and became friends with her male counterparts in the industry. She was a real inspiration to my brother and I. My brother concentrated on managing the business and I focused on sales, PR and communication. We were driven by our family business and our own brand.
Shari
Did you experience any unusual situations or experiences while working in the wine business?
Jenny
Some funny stories come to mind! One customer thought Chardonnay vinegar and Chardonnay wine were the same thing! They couldn't understand why Chardonnay was so sour! Another asked if they could taste our red Merlot, as they thought Merlot only came in white.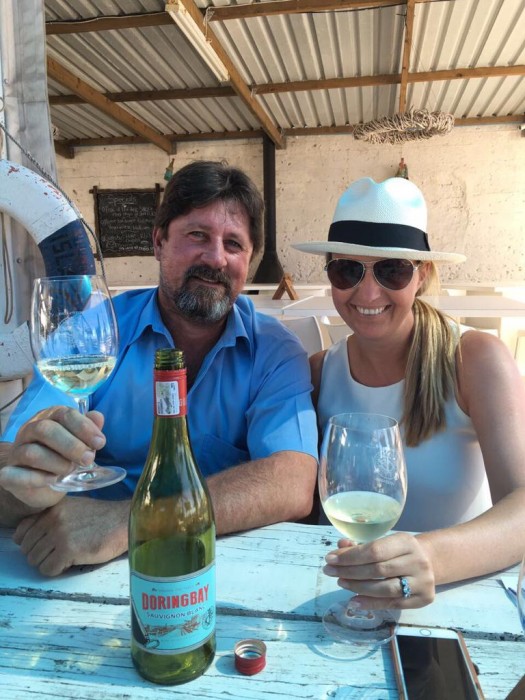 Shari
Can you tell me a little bit about your wine shop where you sold your wines?
Jenny
It was very successful and profitable for us as you get triple margin! You have no choice but to charge retail price, otherwise you break the marketing cycle. We enjoyed having our own wine shop because we could manage the customer experience. For example, we also had a very successful Wine Club where members would receive a 20% discount. We also hosted free, exclusive wine events, to speak to our customers, and we received at lot of positive feedback this way.
Shari
Can you describe your career path?
Jenny
Sure – it's kind of interesting. Initially I struggled with the route my career path should go because I have always loved both wine and food. I started to train as a chef in Paris and then realized that the commitment would be made at the expense of wine and I missed wine too much! So while I was at university, I studied languages, worked at a caterers and was also taking my Wine Masters. After graduating, I started working in the wine department of Woolworths, a South African retailer. In that role I launched Zesty White and Juicy Red and they were a huge success! However, I found the atmosphere there to be very corporate and I needed a change. While still in my 20s, I eventually switched jobs and became an export director where I was able to travel to over 35 countries. I used to come to Canada a lot then.  It was really fun! From there I went to consulting in food distribution. Then I realized it was time to join the family business. I have essentially been in this industry since the mid 90's.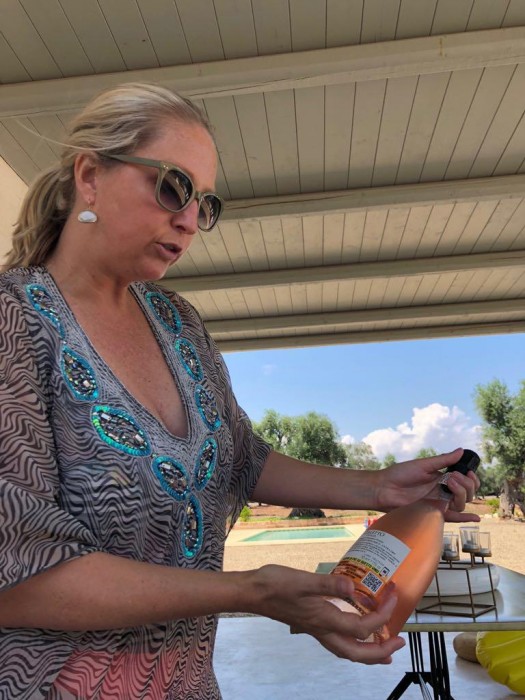 Shari
Can you explain some of the challenges you have faced through your career?
Jenny
There is always a challenge when you're a woman in this industry . It's just the way it is. It wasn't unheard of to arrive in meetings and be immediately asked when my boss would be coming!  Meanwhile, I was the one with the cheque book to seal the deal and make the decision. It takes the wind out of your sails when you realize what is taking place. I tended put it down to being young and not because I was a woman. In retrospect, it was a bit of both. It is disappointing that people behave in this way.
Shari
Do you have any techniques to share about how did you get around these challenges?
Jenny
Yes, hold your ground in a friendly, non threatening, peaceful way. When you get aggressive, you lose the battle,
Shari
Did anyone help you along your career path?
Jenny
Many, many people helped me along the way. I think the key is to have the humility to ask for help in the areas you need it. Work out what you don't know and then ask. I found most people were a bit flattered when I asked for their help. Perhaps that is because the wine industry has very helpful and kind people. I have had help from colleagues, bosses and friends with things I didn't understand, including learning to taste wines properly.
I have also tried to help others. I give my time and I think the greatest gift I can give is to listen. I find when I ask, "How can I help you?" people will talk. In my experience their answers come naturally and they actually sort things out for themselves.
Shari
What would you tell your younger self?
Jenny
Don't wait to make a start! Take that first step forward. If you wait for the perfect opportunity you may be waiting a long time. People will help you and you will find a path. It may be a zigzag path, but you will find your way.
Shari
How do you view the future now? It was a big move selling the business and starting fresh in Canada.
Jenny
This is an incredible opportunity. We decided as a family that this was what we wanted to do. To rebuild and have new challenges. We see this as a wonderful opportunity. When one of our careers was given a jolt, we decided to make this move. It was rejuvenating for all of us. We are a very close family. My children are very happy to be here.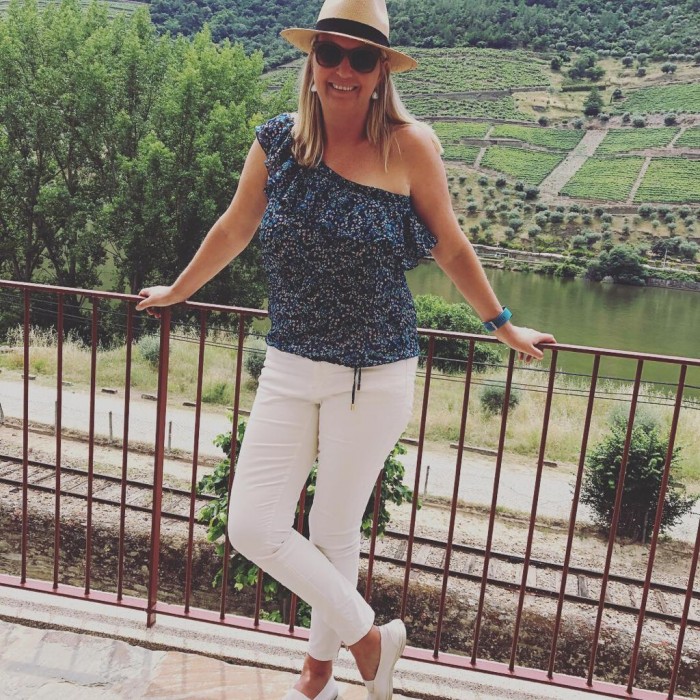 Shari
What do you see on the horizon for yourself?
Jenny
I am looking for the right opportunity. My challenge thus far has been to determine what I would like to do. Frankly, it has been a bit easier to determine what I do not want to do. So that leaves a few things on the table for consideration and that will be my challenge for this year. I want to work independently, not necessarily freelance, for a few companies. I am also interested in training sales staff to sell wine.
Shari
What is your favourite travel destination?
Jenny
It is tough to select one location. I love to go anywhere to do with wine! That could be top houses or charming little wineries. The trick is organizing your visit so the right person is available to greet you. A few favourite memories are Châteaunef-du-Pape in the Rhone Valley in France and Piedmont in northern Italy during truffle season. I love the experience of creating something special. That is what luxury is to me.
Shari
Do you have a favourite wine?
Jenny
This is difficult because it changes every day! Some my favourites are white wines from Burgundy, especially Puligny-Montrachet. I also love white Bordeaux and Château de Fieuzel is a personal favourite. I enjoy many whites from the Pessac region in Bordeaux. I also have a soft spot for Barolo, from northern Italy. The most important thing to me about wine is I want to taste the terroir. I only fall in love wines that I can taste where they come from!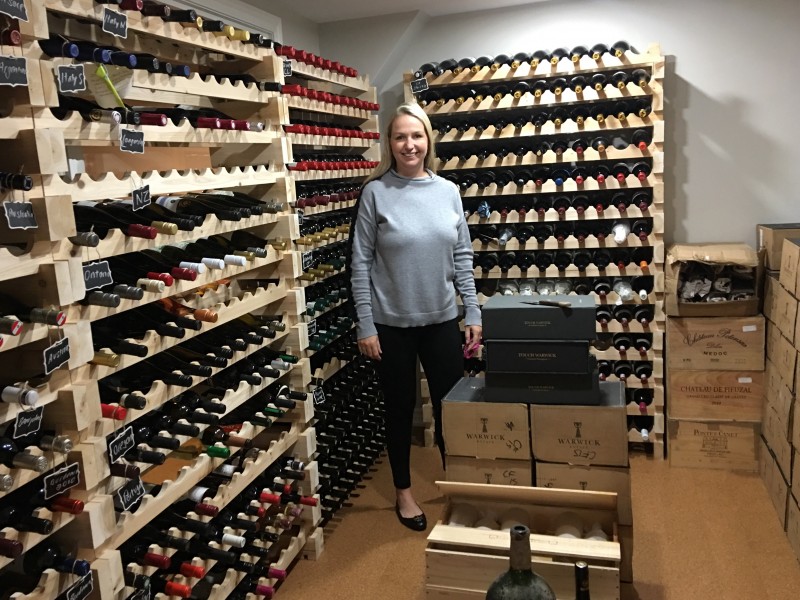 If you would like to reach Jenny, please contact her:
jennyratcliffwright@me.com
Cheers,
Shari 🥂