Save or Splurge?
Stay home! Consistent with the pandemic that keeps us at home, Shari's Picks highlights two local world-class white wines from one winery in Niagara. You can choose to SAVE or SPLURGE!
Shari's Picks. Bachelder Niagara Chardonnay 2017 or Bachelder Willms Vineyard Old Vines Chardonnay, 2017, Four Mile Creek VQA.
Both wines are made by one of Canada's top winemakers. As Will Lyons, from the London, UK, Sunday Times said, "Thomas Bachelder is one of the most talented winemakers in Canada." I always enjoy talking to Thomas Bachelder. He describes wine in a unique way; "barrel fermentation is about texture and elegance and takes about 18 months for the baby fat to go away."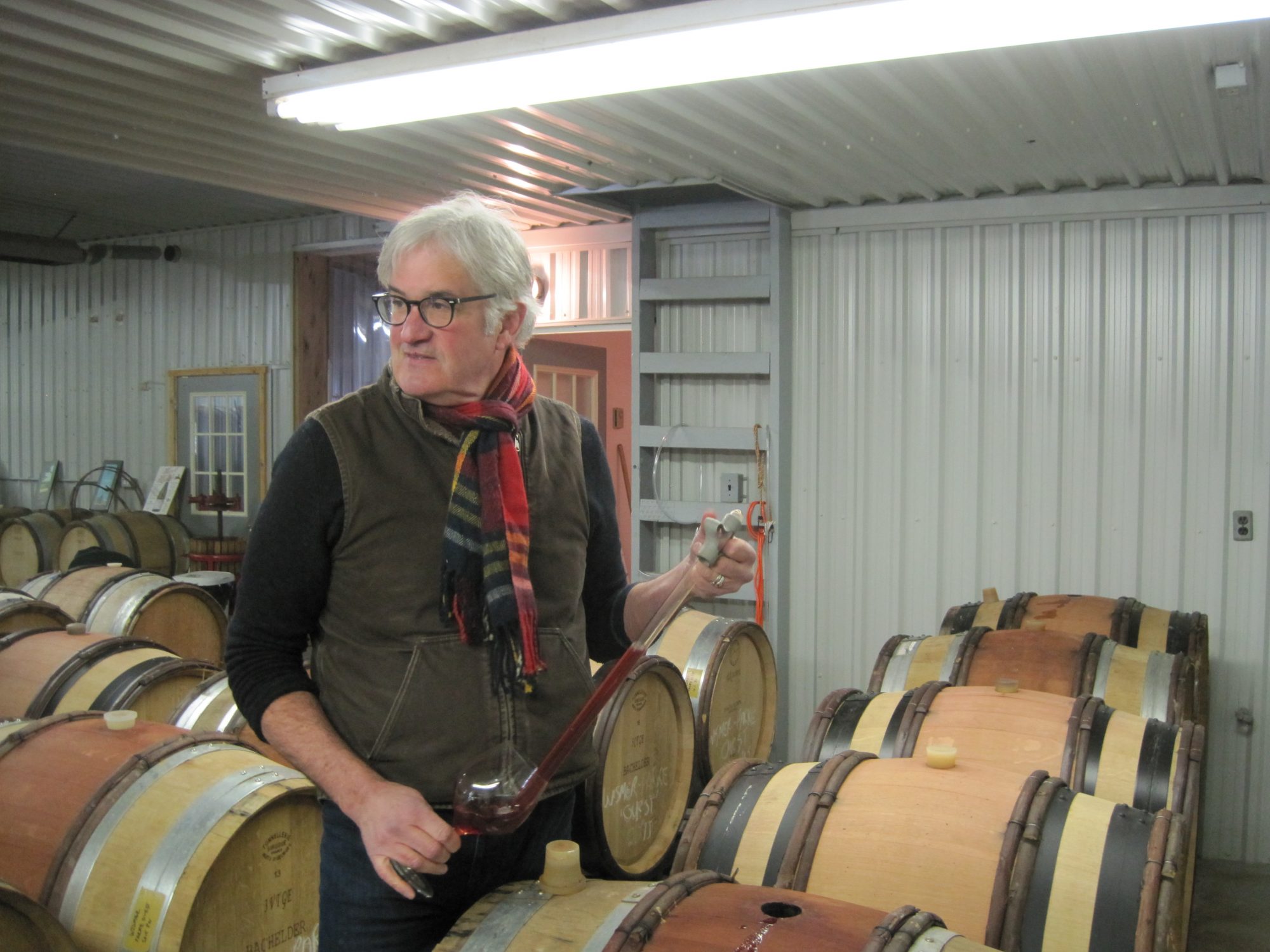 Thomas learned to make wine in Burgundy, France. This area is famous for making some of the finest Chardonnay wines in the world. Ever since, Thomas has made wines with expression and finesse. He has held many impressive, leading positions in the wine industry, including being the head winemaker for Le Clos Jordanne, until branching out on his own. He now makes wines in Burgundy, Oregon and Niagara, under his label, Bachelder and recently became the consultant winemaker at Le Clos Jordanne. Bachelder is a range of 12 outstanding wines including five Chardonnays, from Niagara.
Typical of the quality of his wines is Bachelder Niagara Chardonnay 2017. Thomas considers this his bistro wine. The black label depicts a blackboard often seen in bistros displaying their current wine selection. This wine is released to LCBO once a year and is currently available. Expect a fresh, vibrant nose, soft and balanced integration of fruit and soft oak with a soft lingering finish. Interestingly, this wine is currently sold in the UK for the equivalent of $190 in a restaurant in Barclay Square, London.
Congratulations to Thomas! After this article was written, this wine was recognized by Decanter International as a top Chardonnay from around the world. It is wonderful to see our wines on the global stage!

https://www.decanter.com/decanter-best/15-great-chardonnay-wines-to-try-438557/?utm_source=Newsletter&utm_medium=Email&utm_campaign=20200521_XDC-D_NWL_NW_daily
This wine offers exceptional value and, at $24.95, you SAVE!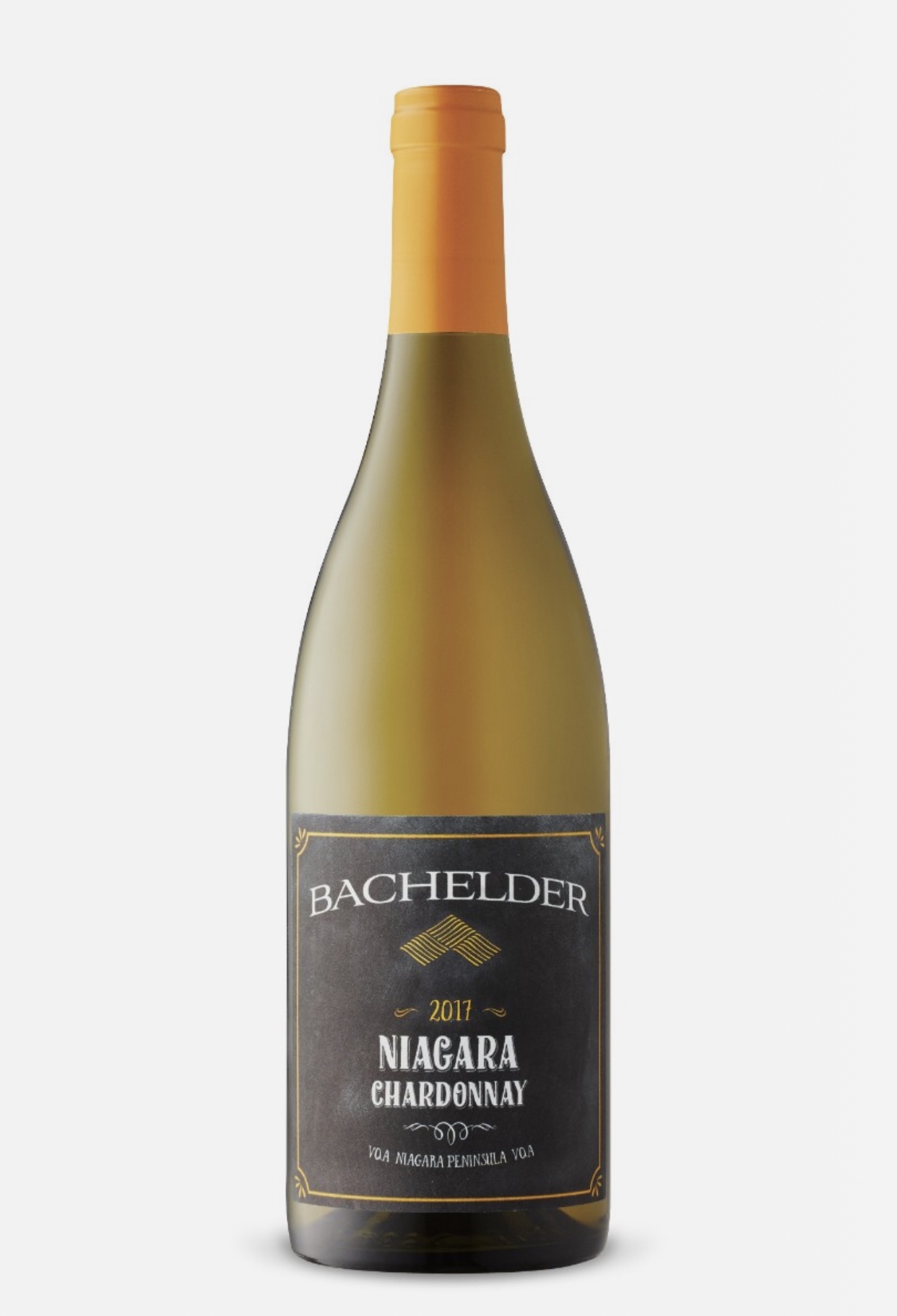 Thomas created The Niagara 3-Terroirs Project. He makes three different single vineyard Chardonnays, each from a different microclimate in Niagara. I asked Thomas if he had a favourite. The next day he arrived a with a selection of seven wines, including all of his Chardonnays, so I could decide for myself! After savouring all three of his single vineyard Chardonnays, I fell for Bachelder Willms Vineyard Old Vines Chardonnay, 2017, Four Mile Creek VQA. This white wine is exceptional. It reminded me of an expensive Meursault, from Burgundy. The wine is made from old vines Chardonnay planted in 1983. Thomas describes the wine as, "broad, spicy, long, elegant and subtly mineral". I would add that it is creamy, with layers of complexity and a subtle, delicious richness with flavours that linger. In one word: Wow!
Available direct through the winery at $44.95 you SPLURGE! (Although you also save, relative to similar wines from other wine regions). (https://bachelderniagara.com/).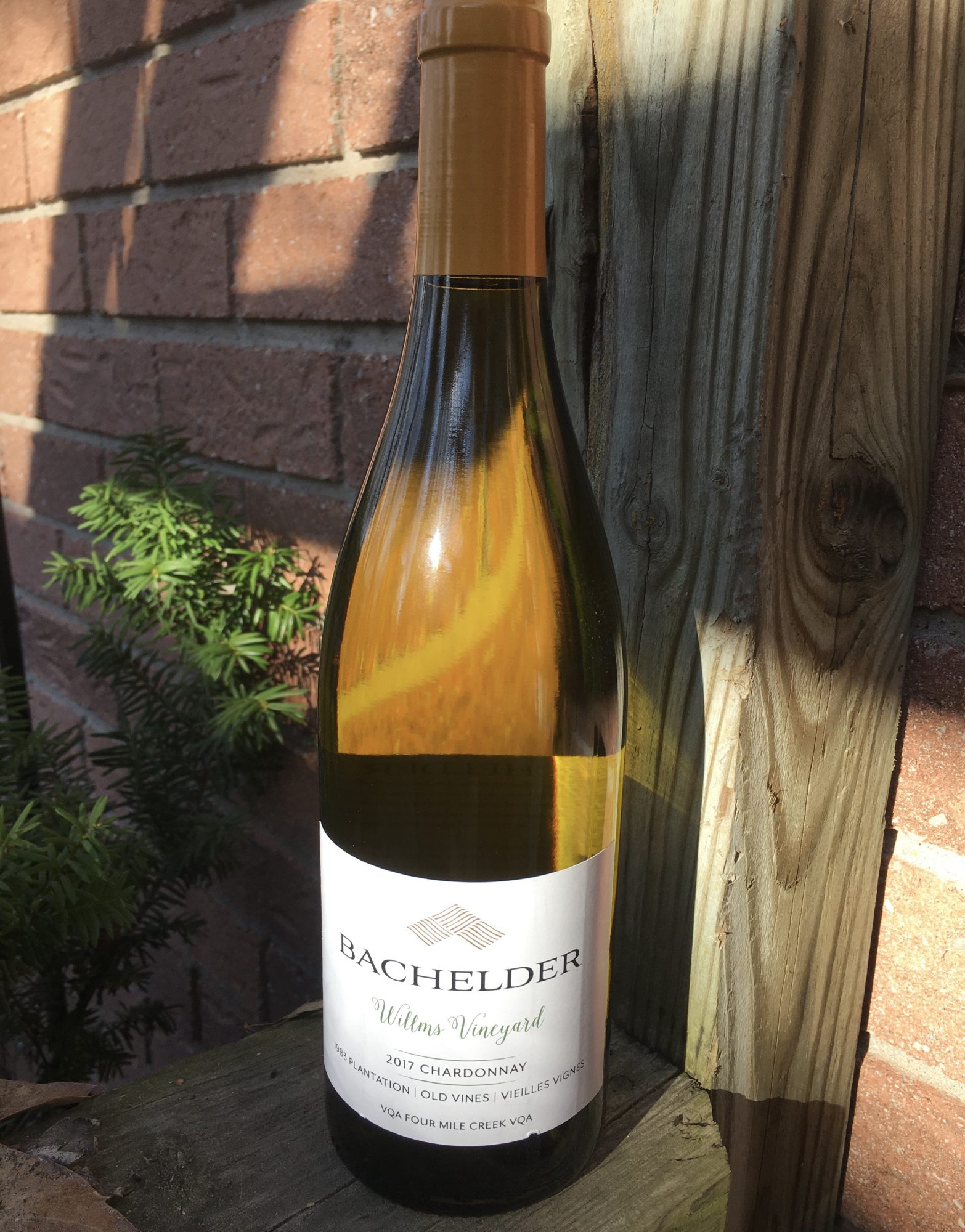 Both wines will pair well with a variety of foods including seafood, veal, pasta with light cream sauce and Camembert.
Thomas admitted one of his life's missions was to make great Chardonnay. We should feel lucky he did!
Cheers,
Shari
More about the DelaneyBachelder winery.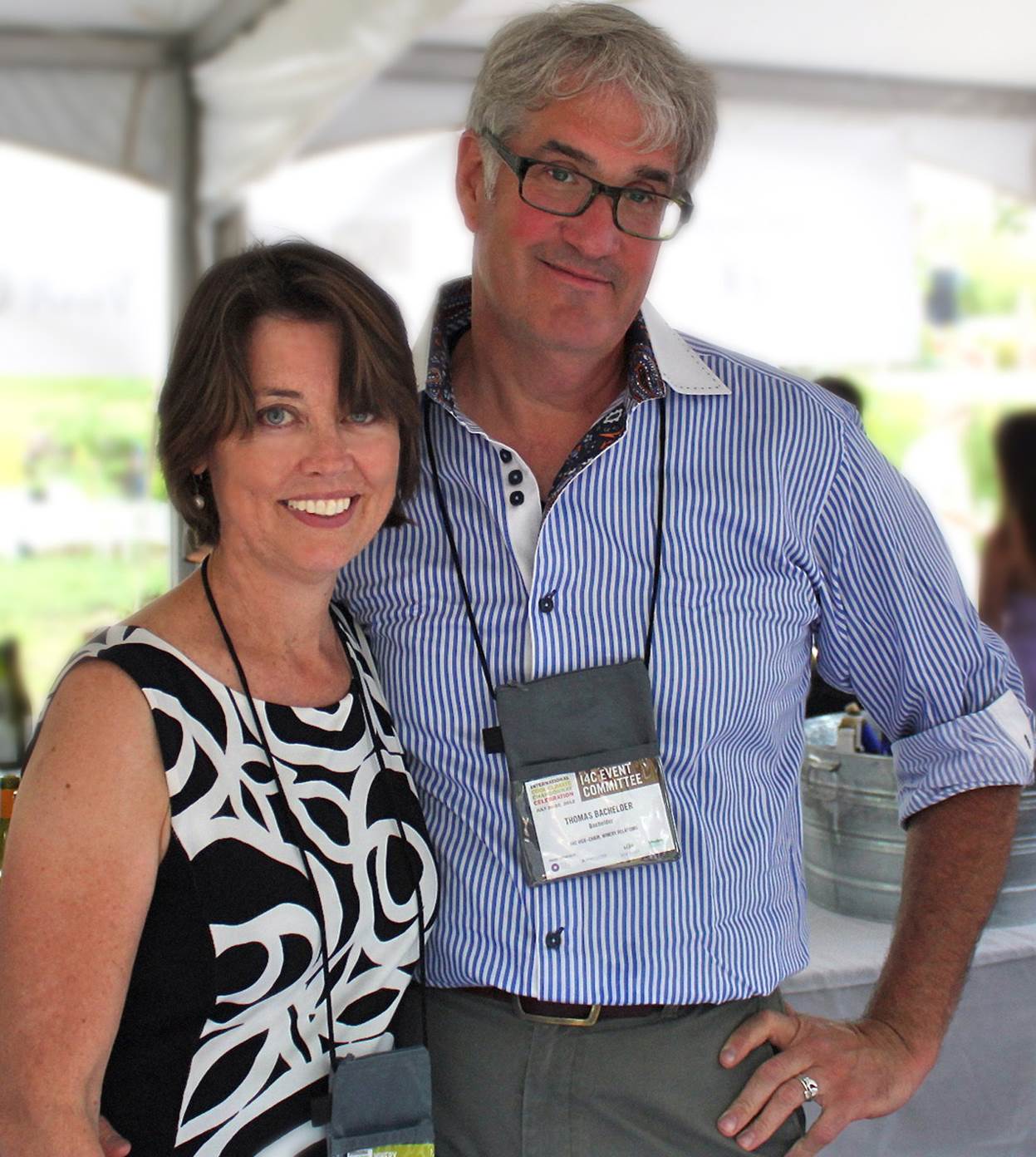 A little note from Mary and Thomas:
Wow! We're here! We finally have a place of our own … and you have arrived at our cellar door – which we lovingly call "the Bat Cave." This evolution means we can now converse directly with you – wine lovers who love wines that 'come from somewhere' and have that special 'sense of place.'
Business Unusual…
In this time of immense change, we are so grateful for your support and concern. We too want to do our bit to bring comfort (and wine in your glass and in your cellar is a comforting thing!) so we are going ahead with our scheduled "la Violette" release, and we are offering to bear all the costs for packaging and delivery of orders from this release. We have also reduced the minimum order to three bottles, and we will ship across Canada.
Bachelder Niagara, just like everyone else, has made other adaptations due to the pandemic:
Booking of appointments for tastings has been suspended for the time being.
Our warehouse and shippers are taking all recommended precautions.
For Ontario urban centres, our courier offers contact-free delivery to your door.
For the rest of the country, we ship with Canada Post and delivery is to your nearest postal outlet.
Taste at the Bat Cave
Please note: We are not offering tasting appointments at the current time
Thanks for your interest in coming to taste with us at our cellars – lovingly called the "Bat Cave" – in Beamsville, Ontario. We don't offer a traditional tasting experience – our hours are irregular and most appointments are on Saturday afternoons.
Our tastings are a benefit for subscribers to our newsletter so, if you are on our mailing list, read on. If not, please sign up first before requesting an appointment.
Details about the winery:
DelaneyBachelder Winery
1197 Haist St.
Fonthill, ON
L0S 1E2
CANADA
905.941.3942
More about Thomas BACHELDER:
Thomas Bachelder makes terroir-specific Pinot Noir and Chardonnay in Burgundy, Oregon, Chile and the Niagara Peninsula of Ontario. He is fascinated with the terroir of Burgundy, but also with the volcanic and sedimentary soils of Oregon, the cool possibilities of Coastal Chile, and limestone soils of the northeast USA and Canada, and the Niagara Bench in particular.
With their two young daughters in tow, Thomas and his wife Mary Delaney have unwittingly become wine gypsies, following their passion to produce terroir-revealing wines from these two most noble Burgundian grapes. Québécois by birth, (the first 'Bachelder' born in Montréal), Thomas' family hails from the dairy farming belt east of Montréal (l'Éstrie), where the Bachelder family owned two farms for as long as anyone can remember. Thomas' life and career have been deeply influenced by this noble and 'paysan' heritage.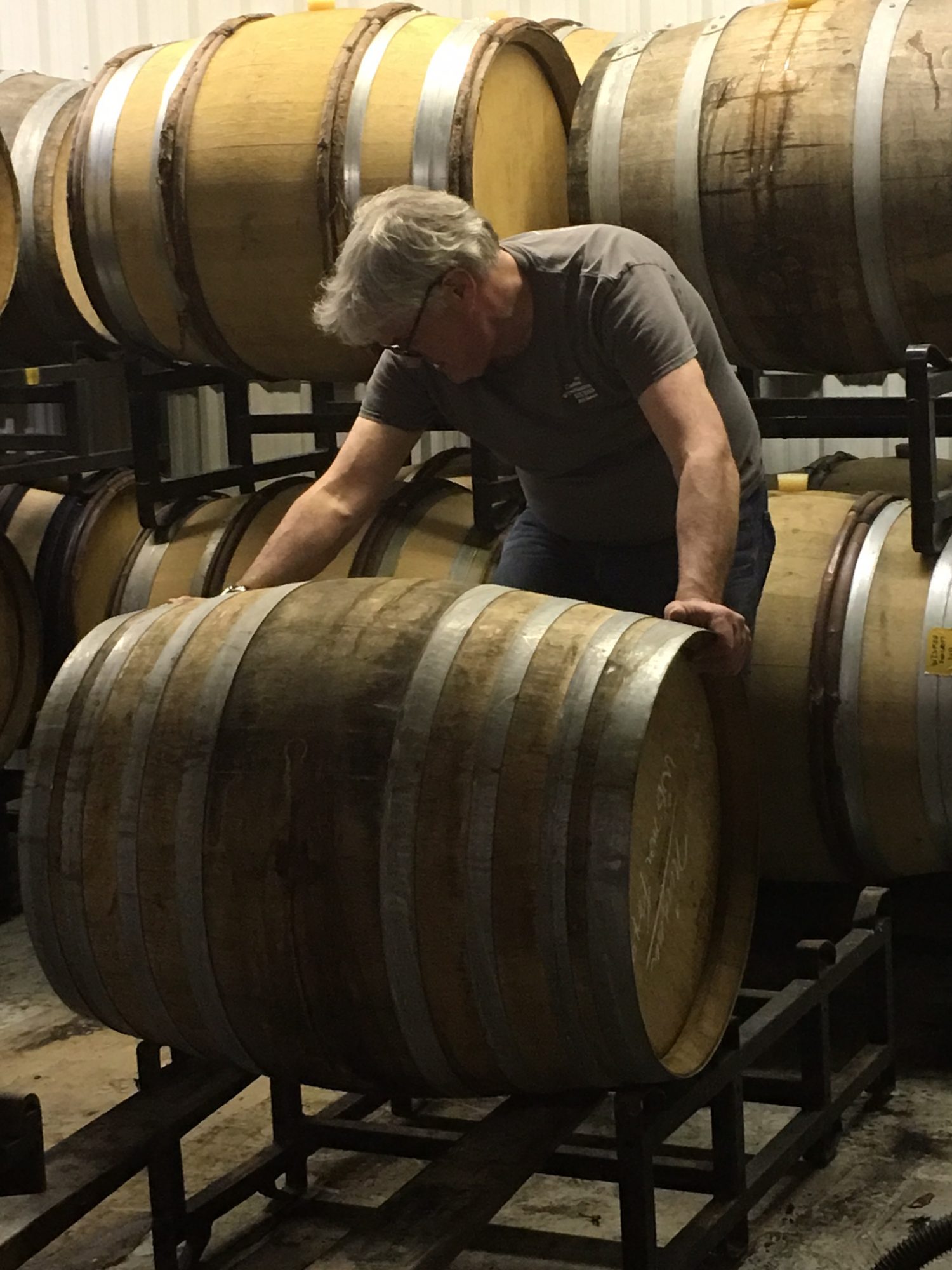 Initially an aspiring young wine journalist and home winemaker, just three years after his marriage, he ceded to his winemaking passion and went off with his young bride to study in Beaune, Bourgogne. There, the idea went, he would become a vigneron and learn to make Pinot Noir. Meanwhile, during his quest, he had an Epiphany in a Chassagne-Montrachet cellar that would make him a lifetime disciple of the noble Chardonnay grape, as well.
Life and work experience at Domaine de la Créa (Beaune); Domaine Marius Delarche (Pernand-Vergelesses/Aloxe-Corton); Ponzi Vineyards (Oregon); Château Génot-Boulanger (Meursault) all formed him. Subsequent start-ups in Oregon at Lemelson Vineyards (60 hectares, organic), and the Jordan Bench-based Burgundy/ Niagara joint-venture Le Clos Jordanne both enabled him to discover and honour precious new world terroirs, just as vital, just as fragile and just as important as their old-world counterpoints. As well, at Le Clos Jordanne for the first seven vintages, he was instrumental in obtaining the coveted 'Écocert' Organic certification for all four estate vineyards (56 hectares).
Now, with their 'Micro-Négoce' Bachelder (the '3 Terroirs' project making wine in Bourgogne, Oregon & Niagara), Mary and Thomas endeavour to put honest representations of these local terroirs into every small-lot bottling they make. Apart from Bachelder, Thomas is a consultant for several clients in Canada, the most recent spearheading the renaissance of Le Clos Jordanne, starting with the 2017 vintage. In Chile, Thomas is a principle in the 'RST' project with Echeverria, and he also started Domaine Queylus (15 hectares, organic) where he was viticulturist and winemaker since its inception in 2010, now consulting as "Founding Winemaker and Viticulturist."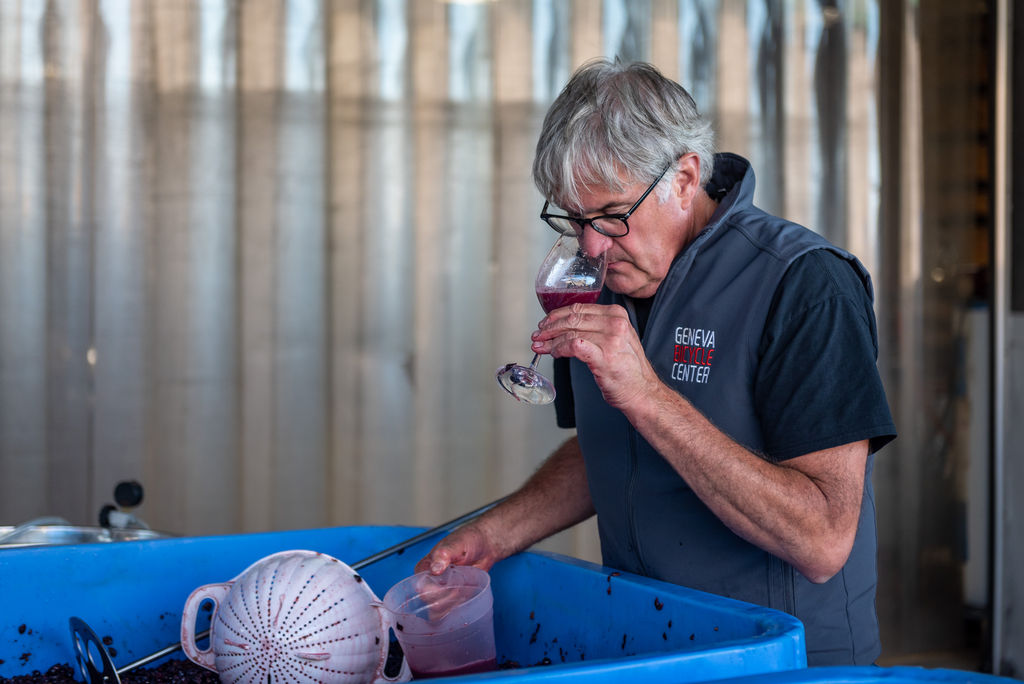 More about Mary DELANEY:
Perhaps inspired by her mixed Québécoise and Irish background, Mary Delaney first fell in love with wine when she and Thomas discovered Burgundy on their honeymoon.
With a background in Art History and Ballet, and a family-owned Art Gallery in the mix, Mary got the entrepreneurial bug early in her career, and has been running a small business ever since!
Mary started working in the wine business when the Delaney-Bachelders arrived in Oregon in 1999. Starting as a sales representative for Hamacher Wines in Portland, she was able to combine her love of wine with a natural ability to sell. It has been said more than once that Mary has inherited salesmanship as a part of her inherited genetic makeup!
This line of work continued when she moved to Niagara, Ontario, and began to sell wine from boutique wineries (Malivoire, Lailey, and start-ups Tawse and Ravine) to local-area restaurants. She also concurrently became an agent for Bouchard Cooperages in Ontario, selling French barrels (Damy, Cadus, Billon and Vicard) to local wineries.
With the BACHELDER 'Three Terroir' Chardonnays, Mary will finally be able to work with her partner Thomas to market and sell their own wine as well!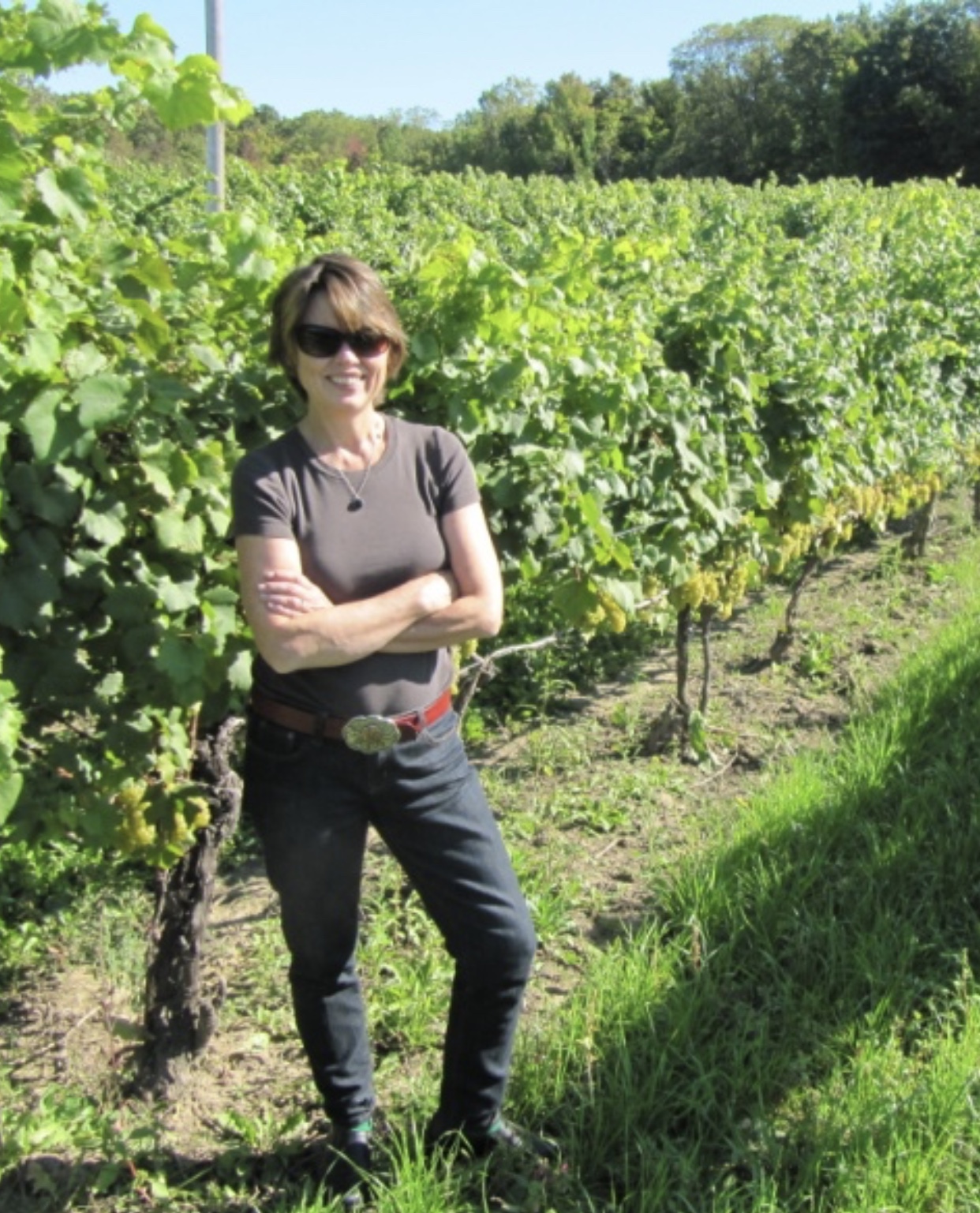 The Delaney-Bachelder partnership has been a strong one since they met in 1988, and only just now they have formalised this bond and are now making their own Pinot Noir and Chardonnay wines under their own label, in THREE cool-climate wine regions: Burgundy; Niagara and Oregon. Thomas is also starting to create superior Gamay Noir from Niagara. Keep looking for this latest passion!
The first release of BACHELDER 'Three Terroirs' series was three separate 2009 Chardonnays made by Thomas in Burgundy, Niagara and Oregon!