Peak summer is the time for crisp, refreshing white wines, light, fruity reds and, of course, rosés. For maximum enjoyment this time of the year, remember to chill your red wines. Ten minutes in the fridge or five minutes in an ice bucket will do the trick!
It is a perfect time to celebrate wines from Canada. I am very proud to know the quality of our wines continues to go from strength to strength and readily compares to some of the best wines in the world! You can serve each selection with pride! All wines are dry, pair well with food and offer solid value for their respective price points.
There are two light reds, one white and a rosé from the Niagara region and an elegant white from British Columbia.
First up is a Rosé from the Certified Sustainable Malivoire Wine Company in Beamsville. Malivoire was one of the first Ontario wineries to embrace Rosé. They continue to innovate, now with four Rosé wines in production. Malivoire Vivant Rosé 2020 is a blend of 70% Pinot Noir and 30% Pinot Gris. It has floral aromas, berry flavours with a refreshing finish. This wine is a serious, dry style of Rosé that pairs with appetizers, salads and seafood.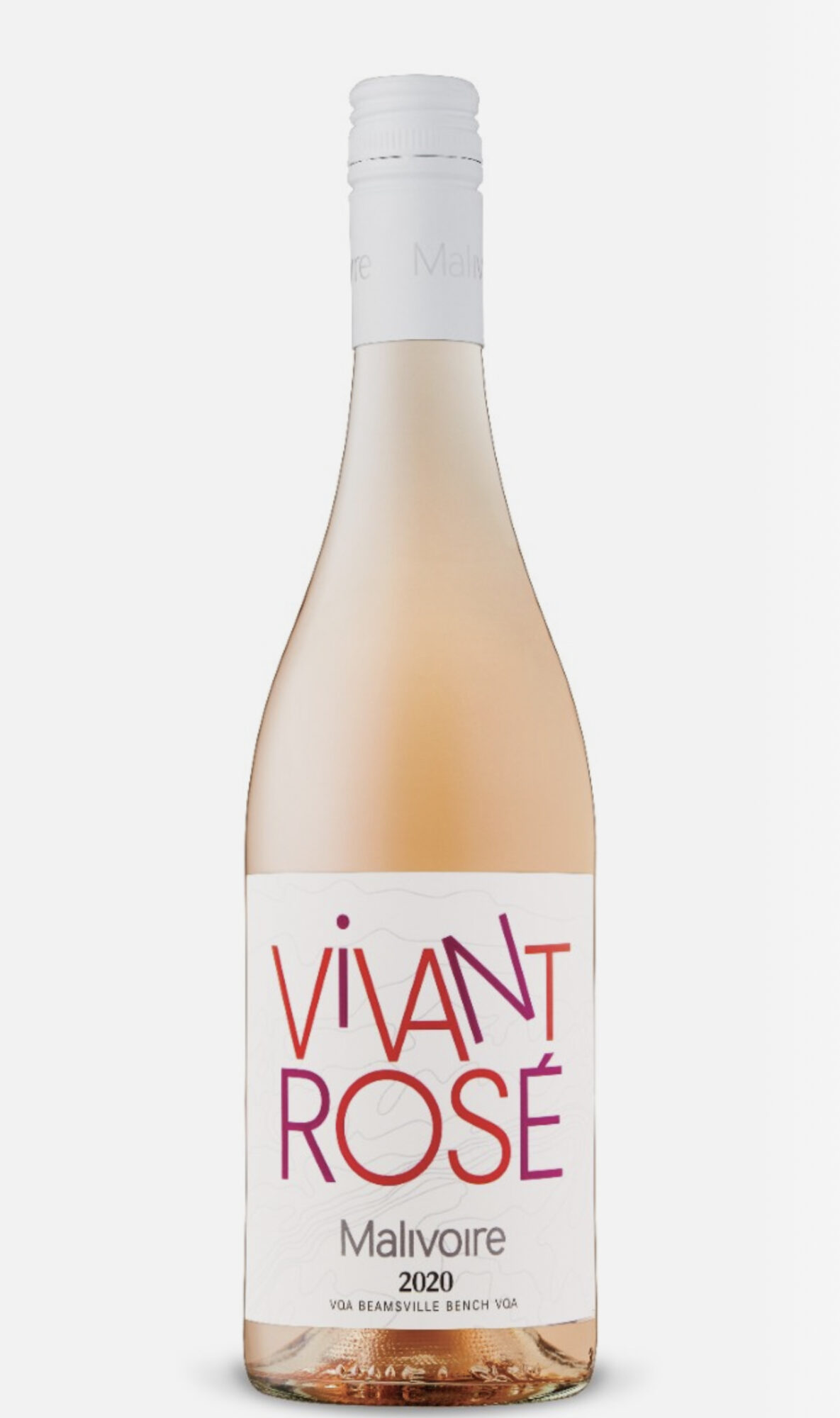 New Zealand has done an excellent job creating a global brand for producing racy Sauvignon Blanc. Although not as well known, top-notch Sauvignon Blanc is made right here in Ontario. Located in Jordan, Creekside Estate Winery produces its delicious and popular Creekside Sauvignon Blanc 2019. This wine offers solid value at $15.95. Stylistically it has character. Expect citrus aromas and flavours and a crisp finish. Classic food pairings include grilled vegetables, especially asparagus, fish and salads.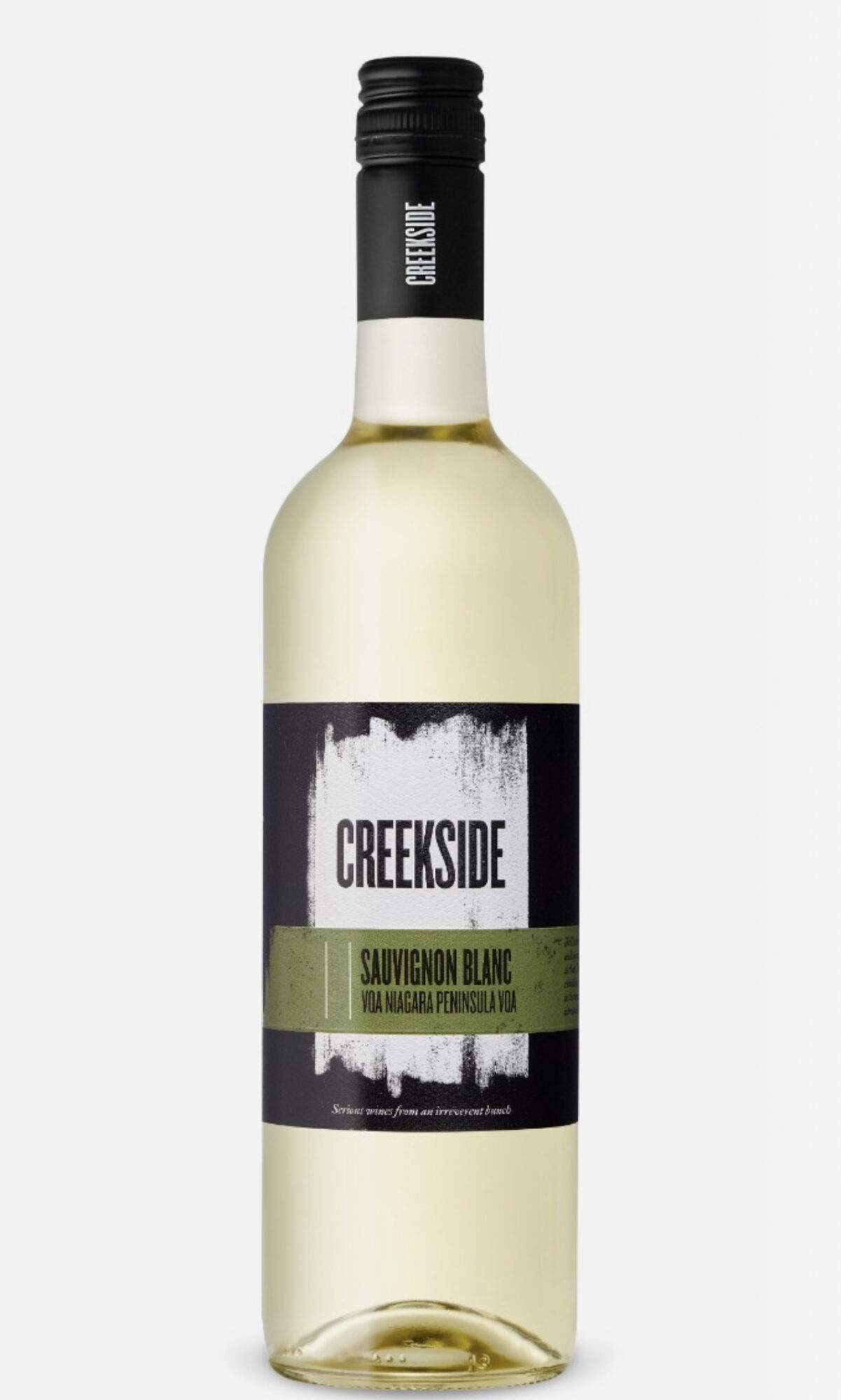 I am a big fan of Chardonnay. When produced well, it makes me smile! Quails' Gate Chardonnay 2020 from Quails Gate Winery did just that. Established in 1989, Quail's Gate is a 200-acre family-owned and operated vineyard in the Okanagan Valley, British Columbia. This is a medium-bodied and well-balanced Chardonnay with tropical aromas, lovely texture and mouthfeel and a soft creamy finish. Serve confidently with BBQ chicken, creamy pasta dishes and cheese. Lucky for us, it is discounted by $3.00 to $21.95 until July 18!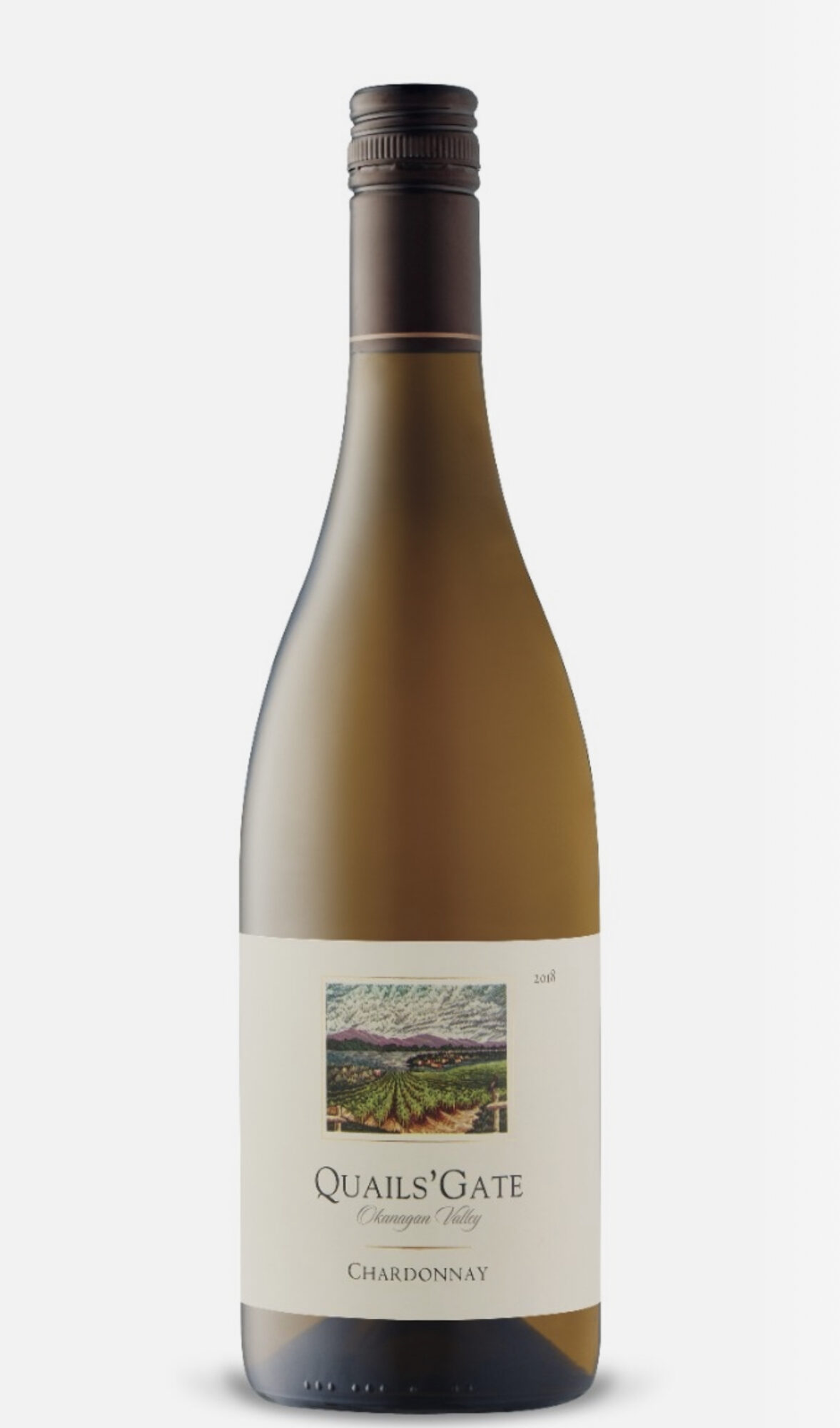 The heat of the summer calls for light and fruity style red wines served slightly chilled. A classic example is Gamay, the flagship grape from Beaujolais in France. Gamay is considered an alternative to Pinot Noir and is often less costly. The following two wines from Niagara are from the Gamay grape. Ontario is gaining a reputation for producing world-class Gamay wines. So get out your corkscrew and see for yourself!
You will find Kew Vineyards located in Beamsville on a 160-year-old estate with some of the oldest vines in the area. Kew Barrel-Aged Gamay Noir 2019 has cranberry and violet aromas, plum and black pepper flavours and a soft finish. This wine will pair nicely with a variety of foods including, ham, salmon, turkey and roasted mushrooms.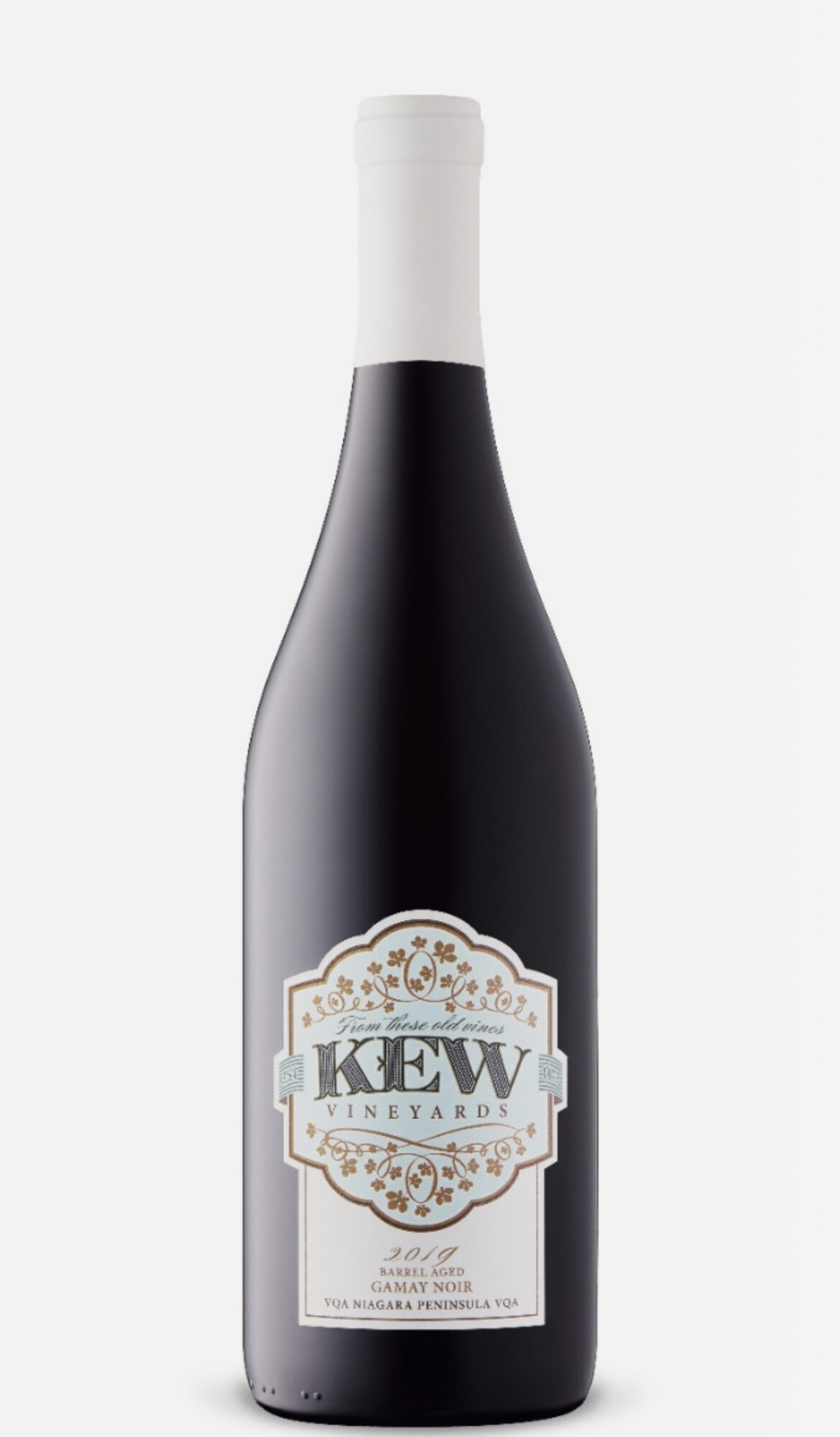 Located in Niagara-on-the-Lake, Chateau des Charmes is one of Ontario's most established wineries. It was established in 1978 by Paul Bosc, a fifth-generation French winegrower. The winery farms 155 acres and produces 100% estate wines. Château des Charmes St. David's Bench Vineyard Gamay Noir Droit 2018 is unique to Chateau des Charmes. Gamay Noir Droit is a clone of the Gamay grape that Paul Bosc developed in the 1980s, and Château des Charmes is the only winery in the world to produce this varietal. Enjoy the cherry aromas, berry flavours with a soft spicy finish. This uniquely Canadian Gamay is a perfect BBQ wine. Serve with grilled meats and vegetables and foods with creamy sauces.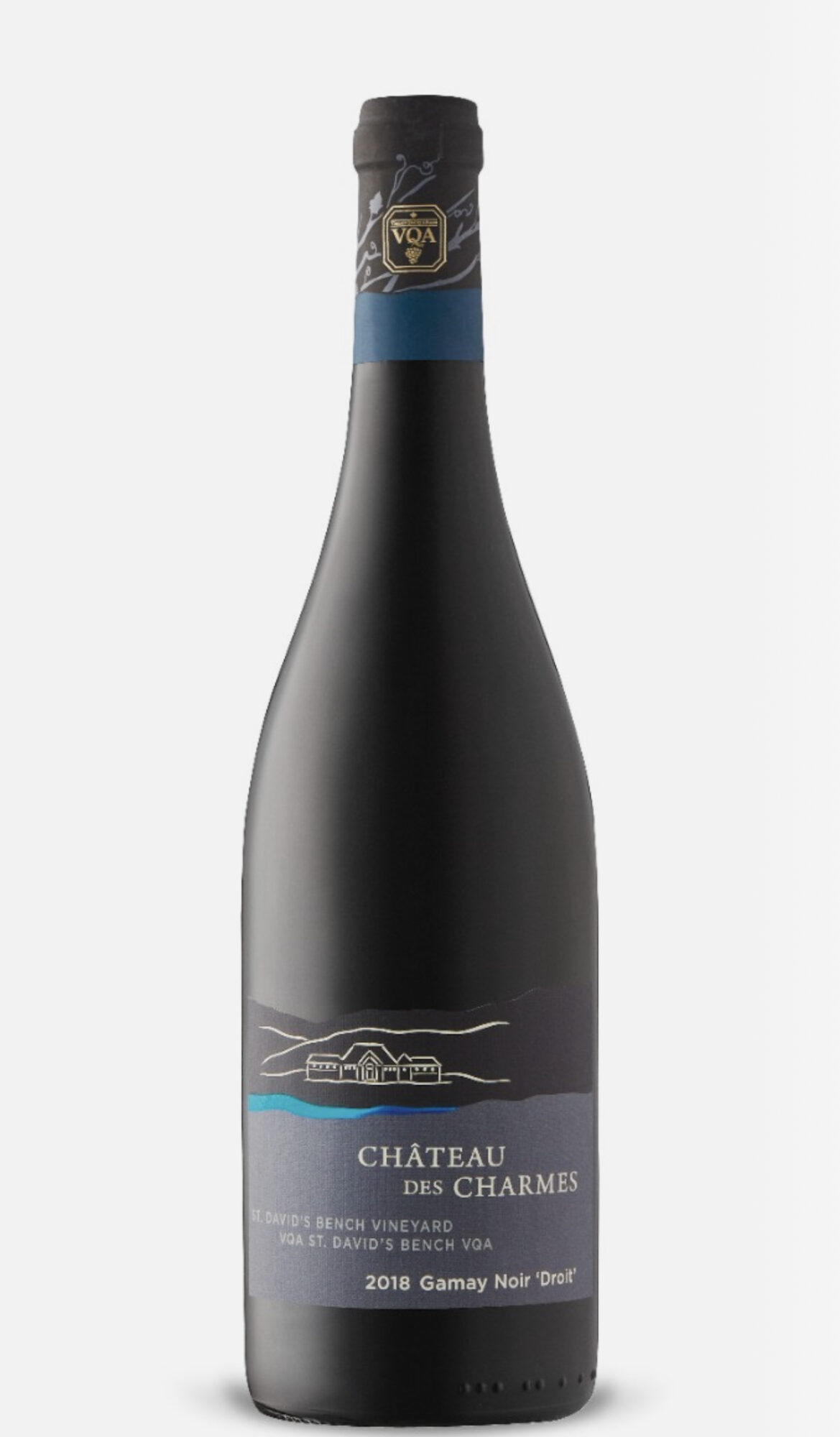 I hope you enjoy these delicious Canadian wines as much as I do.
Cheers,
Shari
If you have comments or questions, please reach me at sharispx@gmail.com
Not from Ontario? Try Wine Searcher, or contact the winery directly.