These are strange times. As we approach the holiday season, entertaining friends and family is actively discouraged. Restaurants are closed in many areas and restricted in others. LCBO stores are closed Mondays.
I have an idea! Why not take a short one hour drive northwest of Toronto and visit a new winery in an emerging Ontario wine region? I am happy to introduce you to Windrush Estate Winery in the picturesque Hockley Hills. Yes – a winery, not a ski resort! The estate sits on 68 acres and focusses on Ontario VQA wines.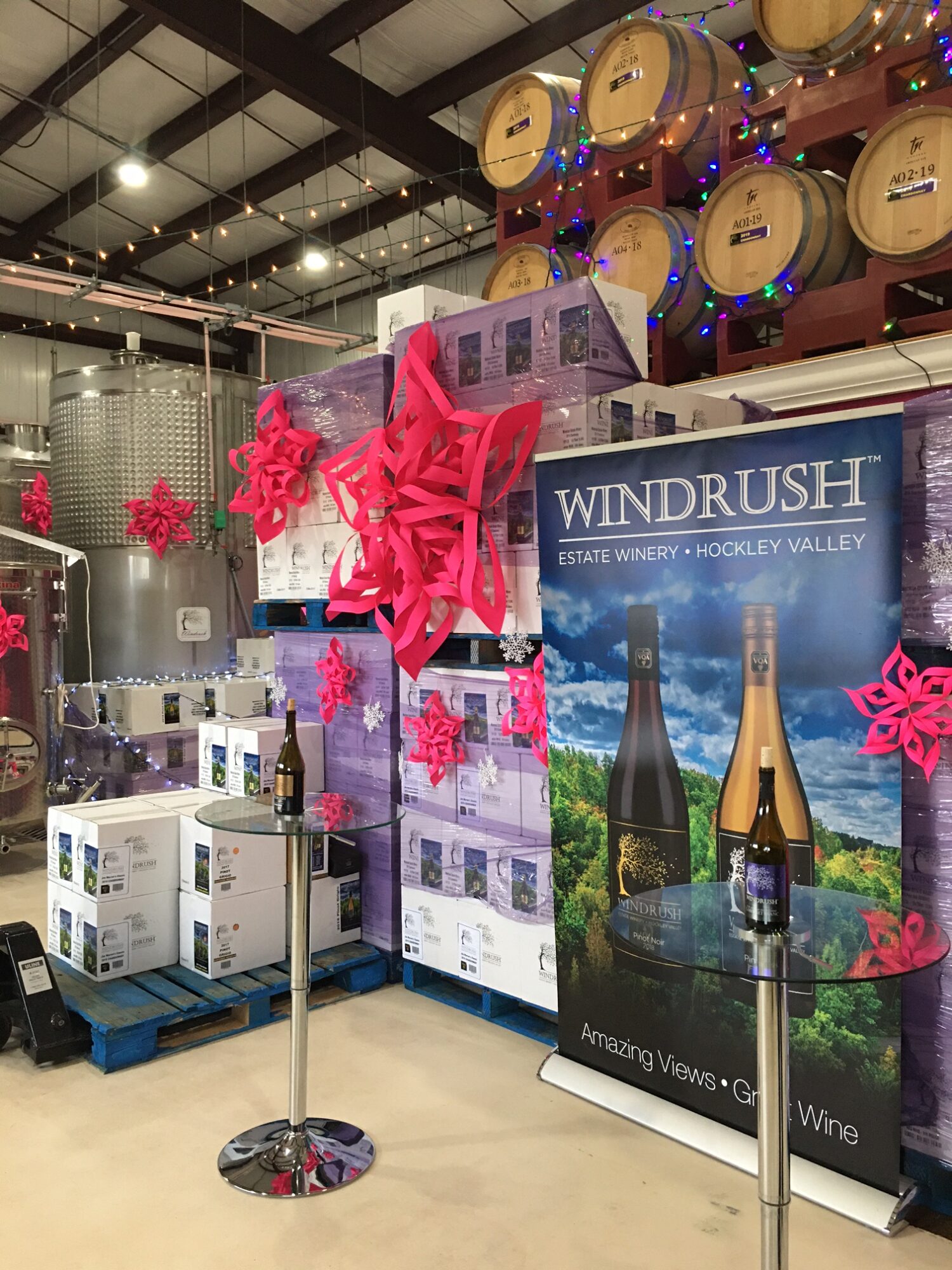 I recently visited the winery for the second time. Windrush Estate Winery was established in 2017. I again met with the owners, Marilyn Field and J. C. Pennie. The always affable, talented and innovative winemaker, Jon Boyle led the wine tasting and he is definitely putting Windrush Estate Winery on the wine map!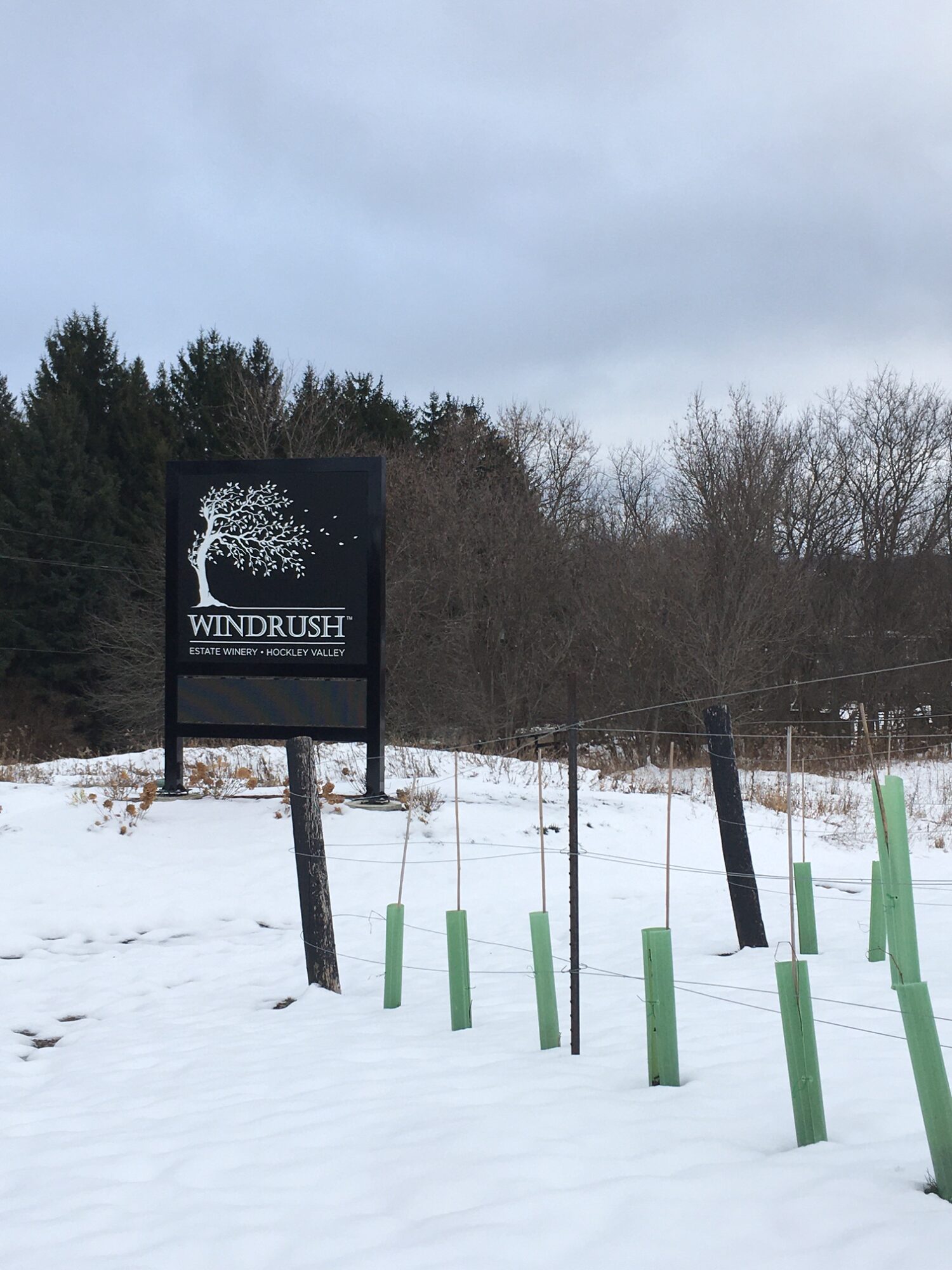 In early December, I visited the winery and experienced all the Covid precautions while tasting four newly released wines. All showed exceptionally well!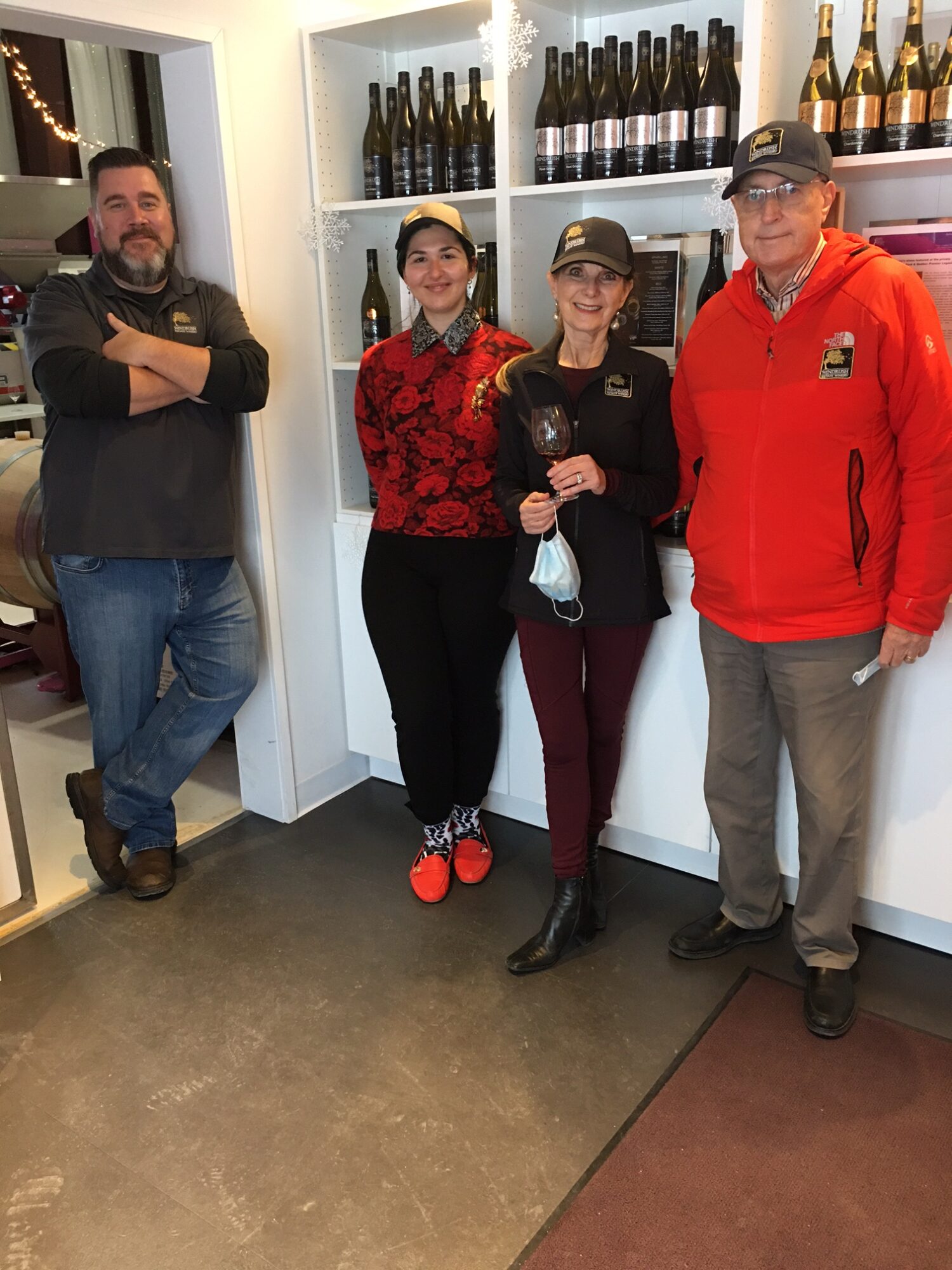 While the vines surrounding the estate continue to mature, Jon sources grapes from Niagara and puts his winemaking skills to the test. Lucky for us, I say!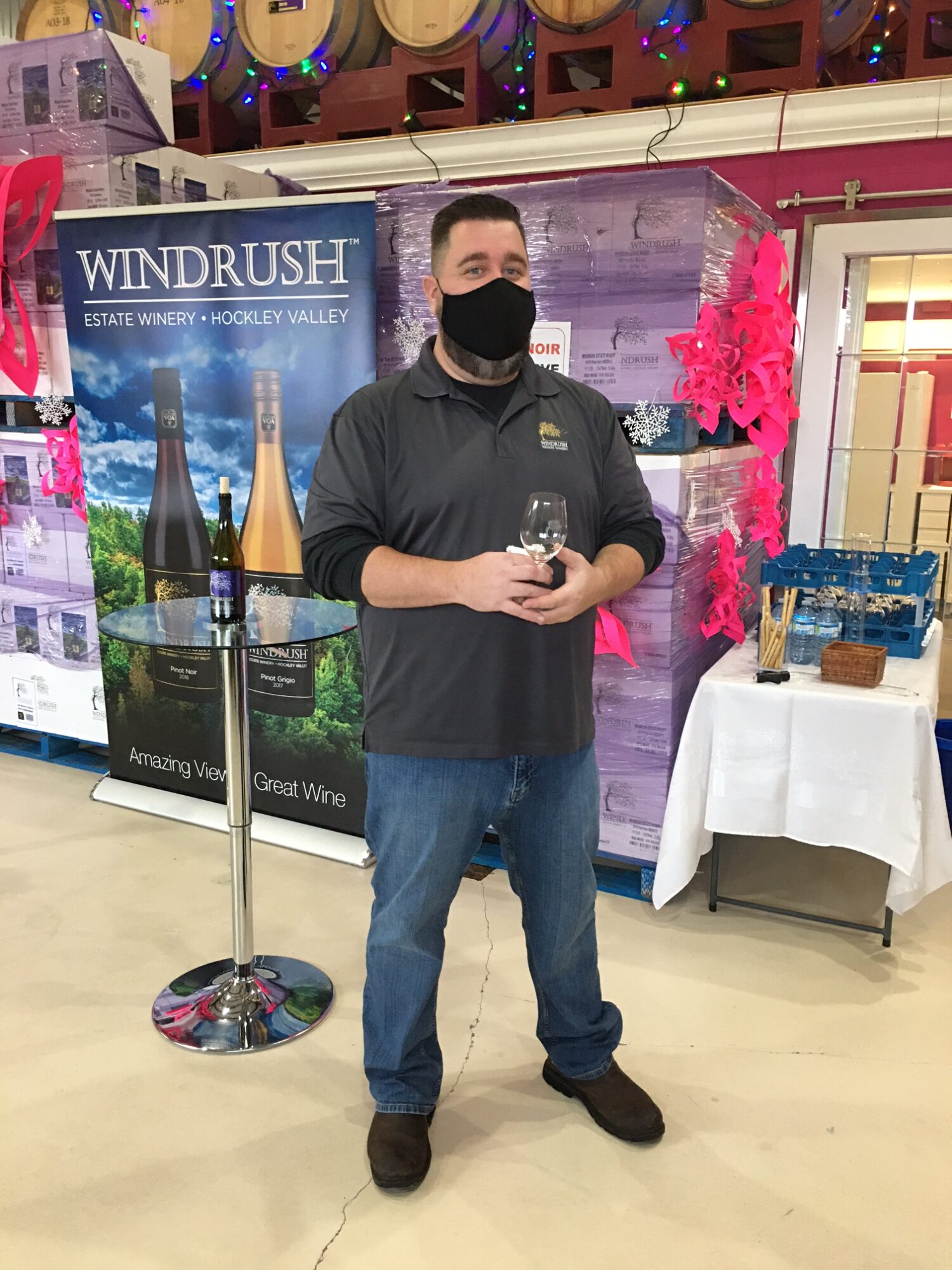 I tried Windrush Estate Winery 2019 Dry Riesling, 2018 Jim Warren Classic Chardonnay, 2019 Jonathan Boyle Classic Cabernet Franc and 2018 VQA Reserve Pinot Noir. Each wine was world-class!
It is difficult to make a Shari's Pick here because all the wines were delicious. In fact, I enjoyed each one. My top pick was the world-class 2019 Jonathan Boyle Classic Cabernet Franc. It was full of fruit, balanced and soft. When Cabernet Franc is well made, it is a wonderful experience! Well done, Jon! When this grape is picked too young, the resulting wine is astringent and not at all enjoyable.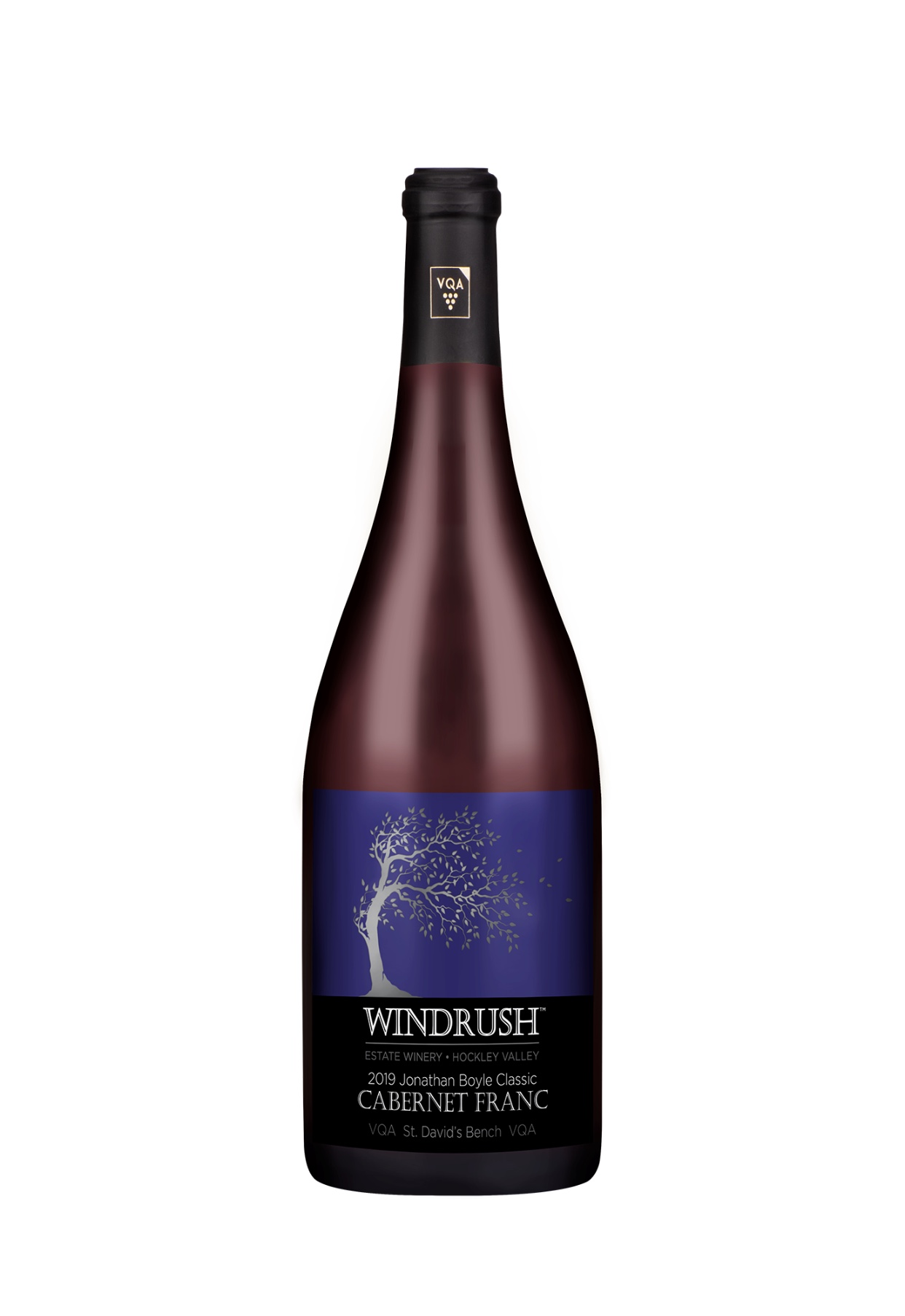 The 2018 VQA Reserve Pinot Noir offers solid value for $29.95.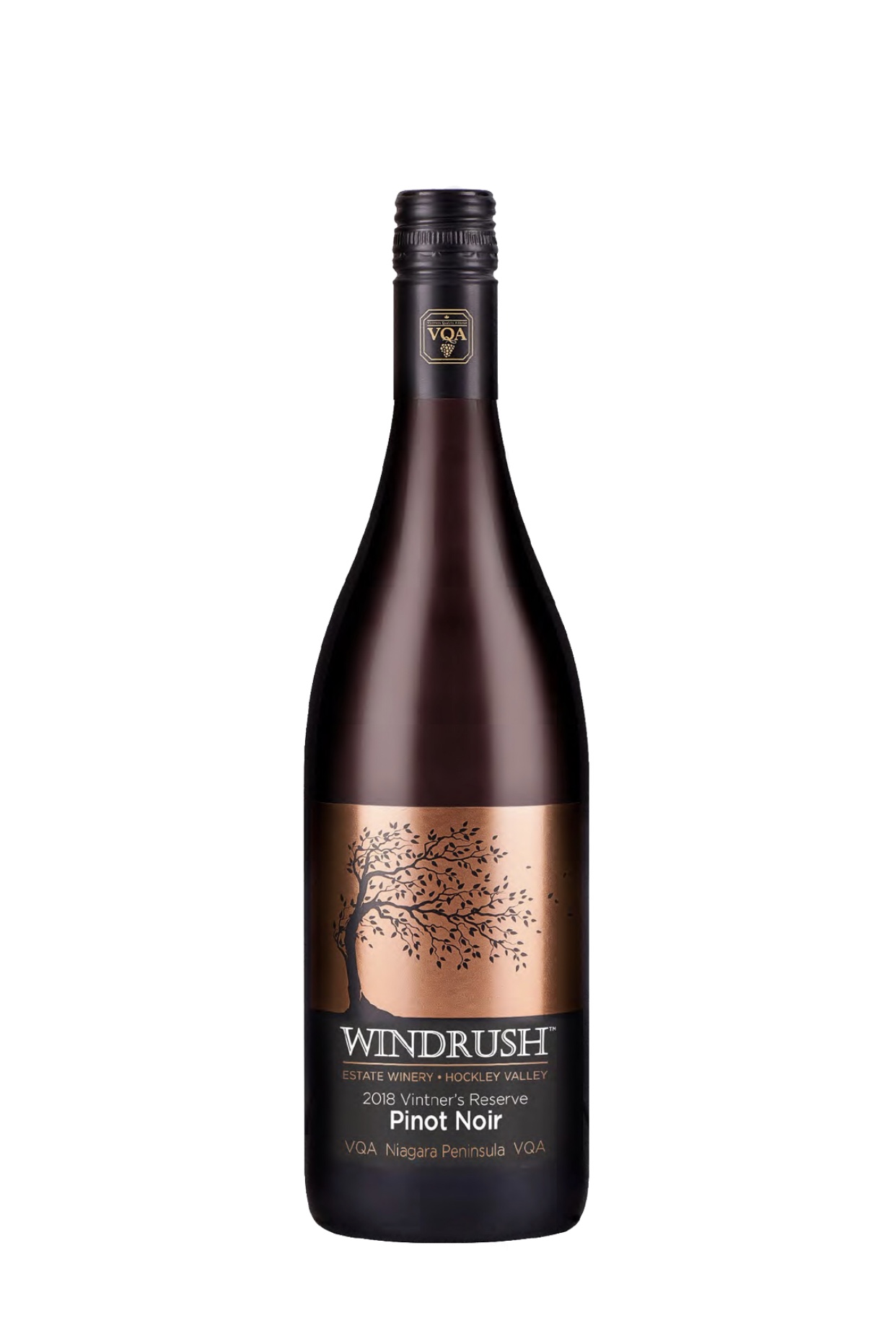 I am thrilled to see an Ontario Riesling that is bone dry. I guessed this to be about 3 g/L of sugar. It was 2 g/L. Many Rieslings are far too sweet for me. Another innovative job, Jon!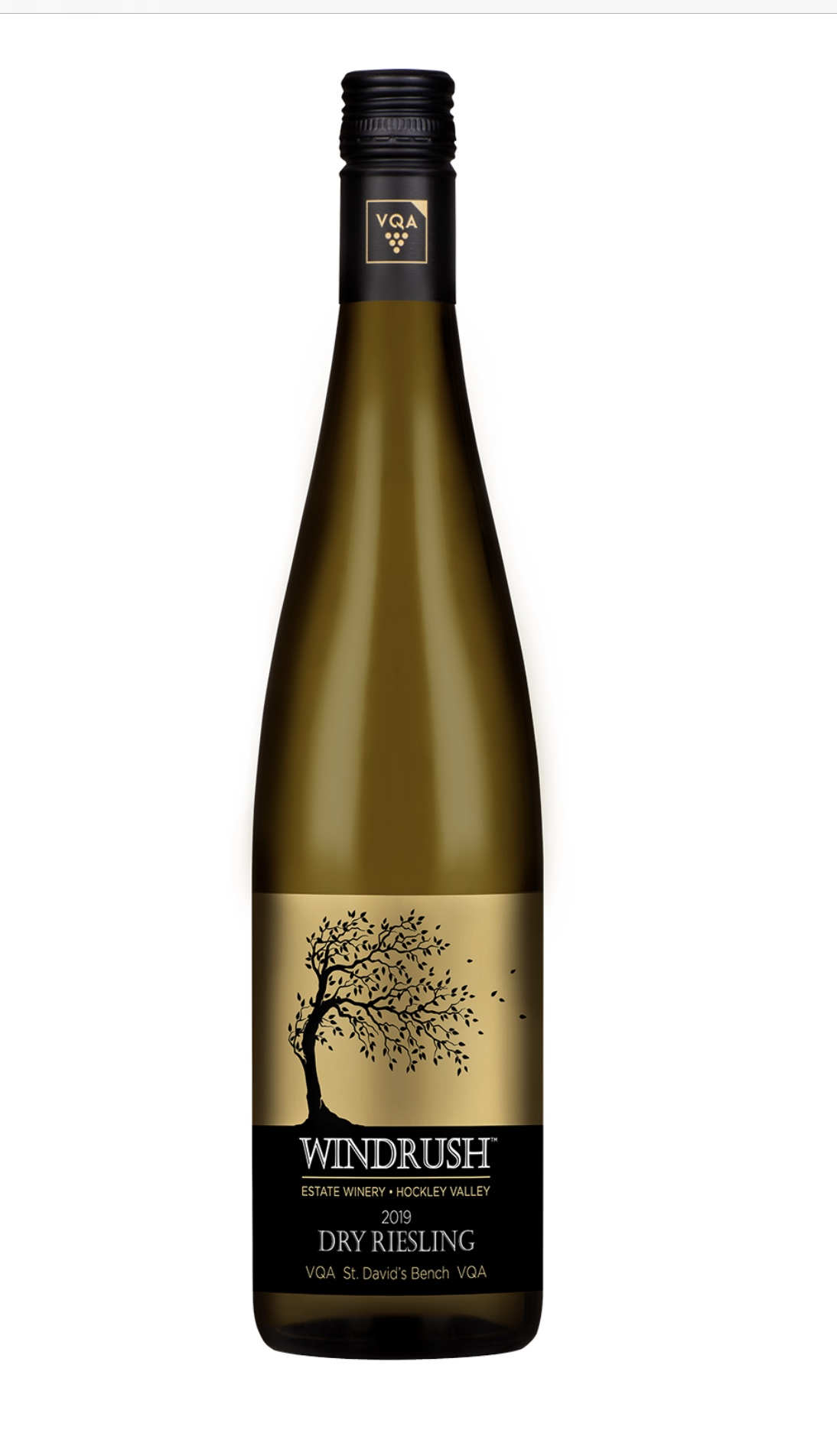 And the Chardonnay, with the magic of Jim Warren, shows exceptionally well.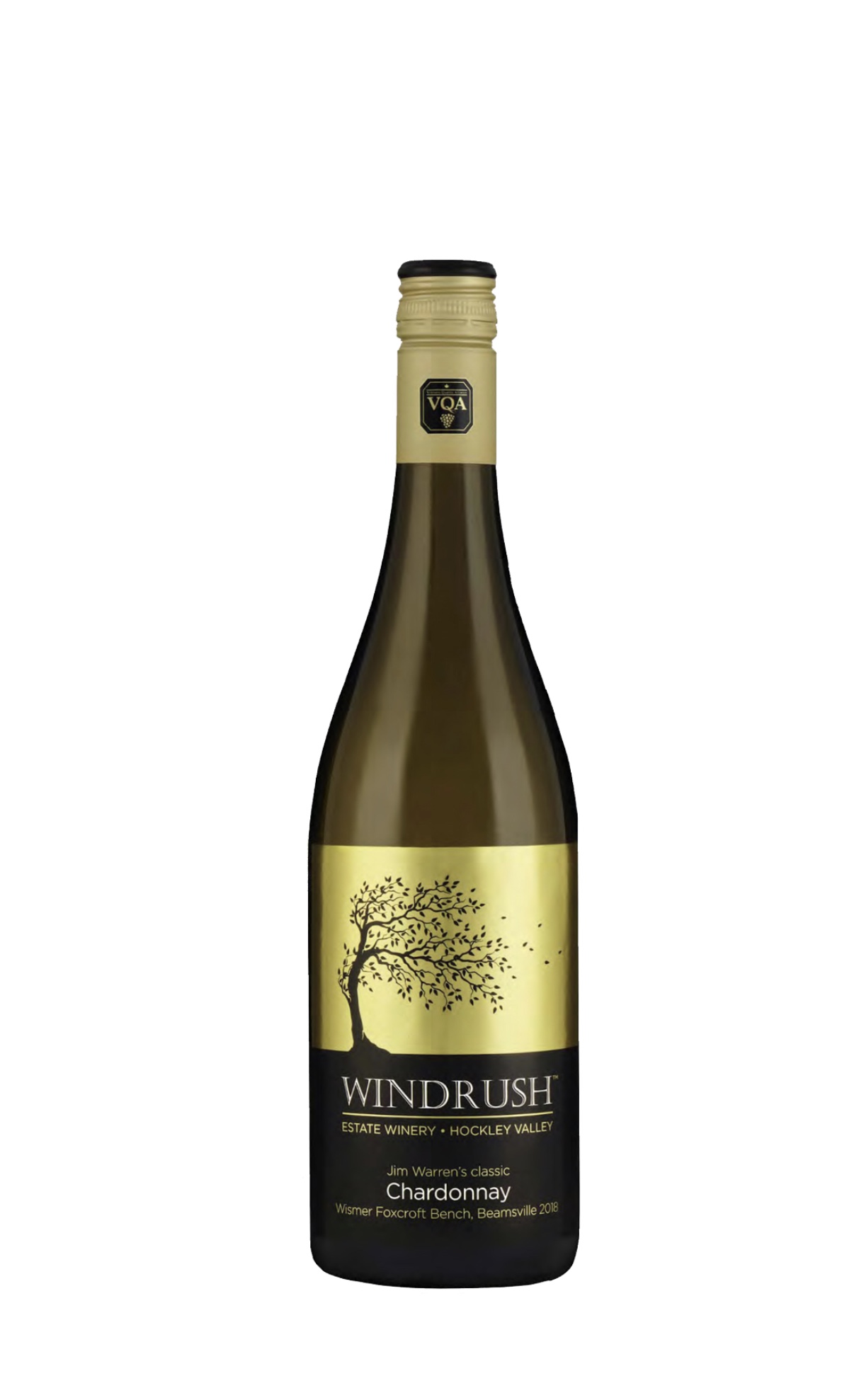 Windrush Estate Winery does NOT sell their delicious wines via LCBO. Instead, they sell direct to consumers and via some top restaurants in the province. They offer free delivery to your home with a purchase a case of wine.
You can get access to these wines by contacting the winery directly. Marilyn is very focused on sharing her wines with the public and is very approachable. Contact her directly at 905-729-0060 x 228 or at marilyn@windrushestatewinery.com.
The winery website has a myriad of information. This is the link. Windrush Estate Winery.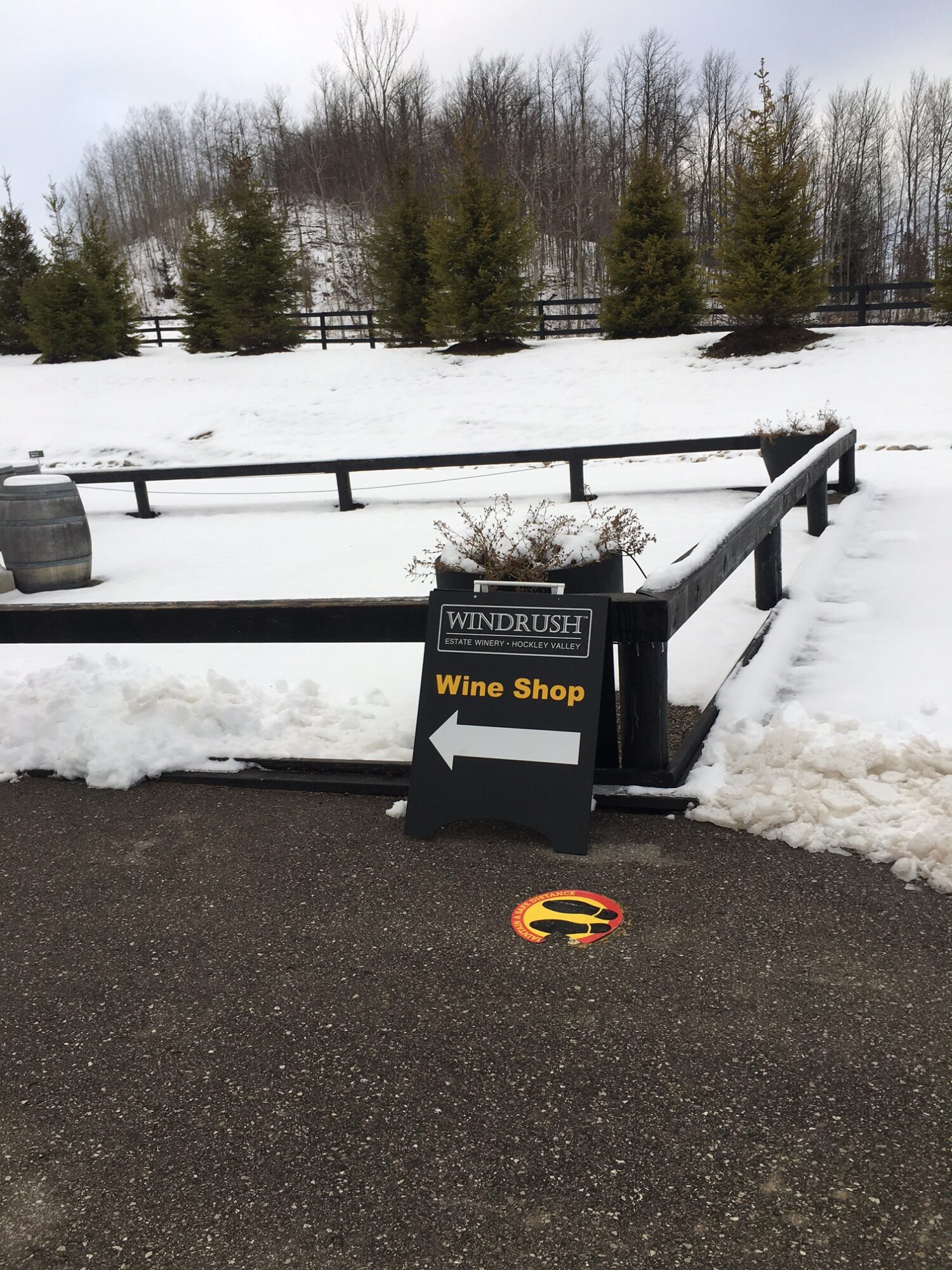 You can visit any day (except Mondays) between noon and 4pm. Under pandemic parameters, they can accommodate up to 5 people at a time. There is a charming winery shop on site, so if you are going to be in the area, I recommend a visit. Call ahead so they can expect you!
Also, Windrush is building their online shopping network. You are welcome to contact Marilyn directly at 905-729-0060 x228 to order a mixed case of a variety of 12 wines. They offer delivery to your doorstep – FREE (in Ontario)!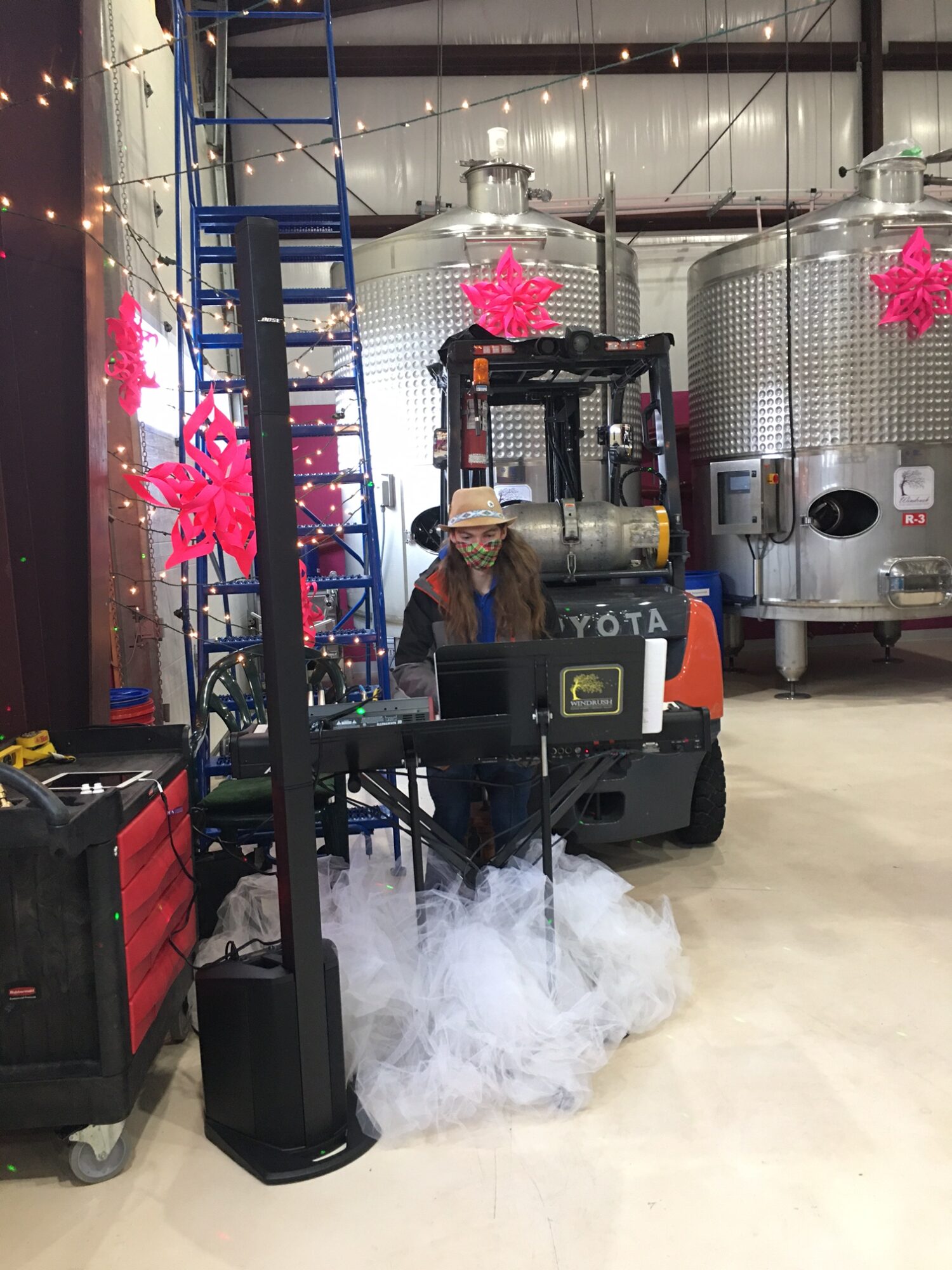 Windrush Estate Winery is well worth the drive off the beaten path.
Stay safe; stay healthy.
Cheers!
Shari