The biggest selling spirit in Italy, Aperol is becoming increasingly popular for us too.
I would characterize Aperol as an apéritif. It is bright orange in colour and has a blend of aromas including orange, herbs and spices. It is 11% alc/vol, has a smooth sweet taste, with a spicy and slightly bitter finish.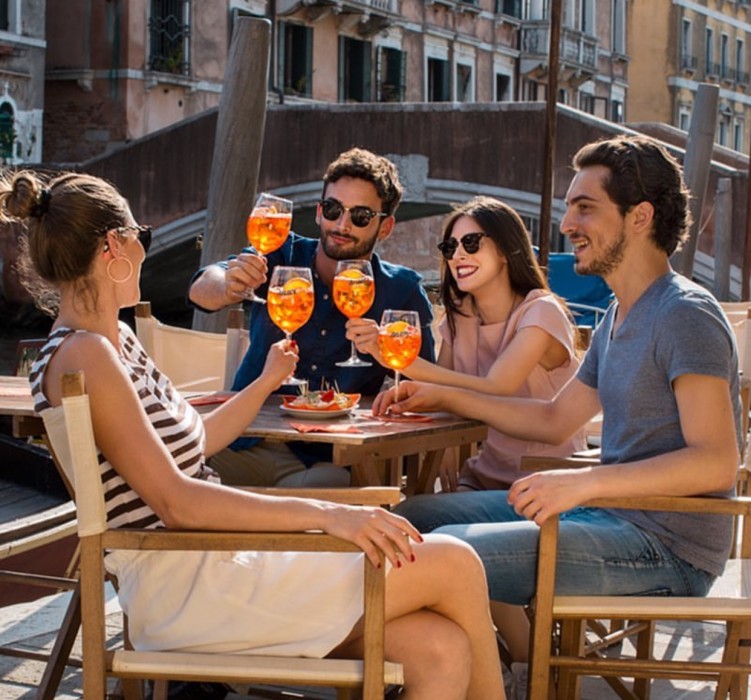 Aperol is massively popular in Europe as it is a key ingredient for the popular, and very refreshing, Aperol Spritz. With its low alcohol content and citrus flavours, it pairs very well with chilled prosecco. Just yesterday in sunny Berlin, with temperatures reaching 22 degrees celsius, I saw Aperol Spritz served in abundance on patios throughout this wonderful city.
Making this popular summer cocktail is very simple and quick. I follow a three step process as outlined below.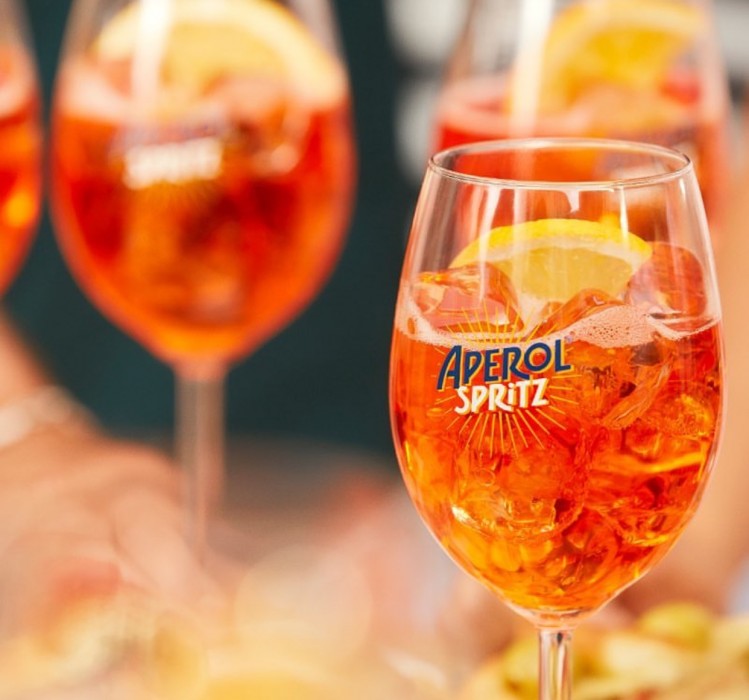 Aperol Spritz — 

EASY as 1 – 2 – 3!

1. Pour 3 parts Prosecco

2. Add 2 parts Aperol

3. Add 1 part club soda into a large wine glass half-filled with ice. 

Add a slice of orange. All done!
Aperol | 750 mL | alc/vol 11% | +176834 | $28.05
The versatile Aperol Spritz has been a popular apéritif in Italy for decades and can be served with snacks and appetizers.
Cheers!
Shari 🥂
Not in Ontario? Try WineSearcher.