Go Big and Stay Home!
I recently had the chance to visit Malivoire Wine Company in Beamsville. Malivoire is one of the first Sustainable Ontario Wineries.
This vision of Martin Malivoire, a highly successful special effects engineer for feature films, began in 1995. His plan was to make delicious and sustainable wines in Niagara. He has created a  boutique winery committed to the terroir of the Beamsville Bench. Wanting to create wines as gently as possible, he built the first gravity-fed winery. He was also the first in the area to have a certified organic vineyard.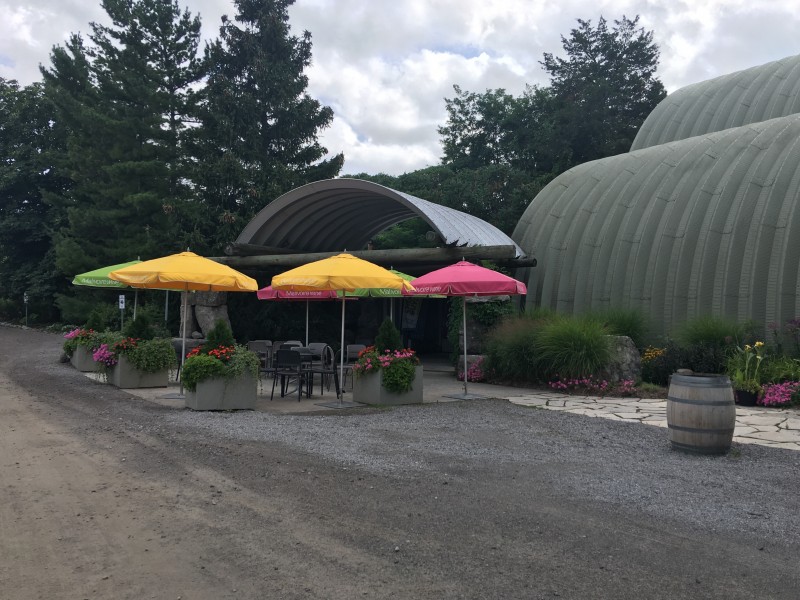 The years have passed and today his winery is thriving. Malivoire farms 40 hectares from several vineyards in the Niagara Peninsula's Niagara Escarpment. It is at capacity, producing 24,000 cases a year.
As Martin says. "We talk a lot about "elements". To build a successful winery you have to start with the best of the basics: location, soil, vines, practices and infrastructure. Then come the intangibles: philosophy, objectives, reason, creativity, dedication and energy. These come from people"
Winemaker of the year in 2017, the highly talented Shiraz Mottiar, leads the winemaking for Malivoire. Shiraz is a local of the area and has been making first class wines at Malivoire for about 20 years.
A few friends and I met briefly with Steve Gash, the charming general manager at Malivoire, for a tasting of a few of their wines. All Malivoire wines are VQA and all showed extremely well.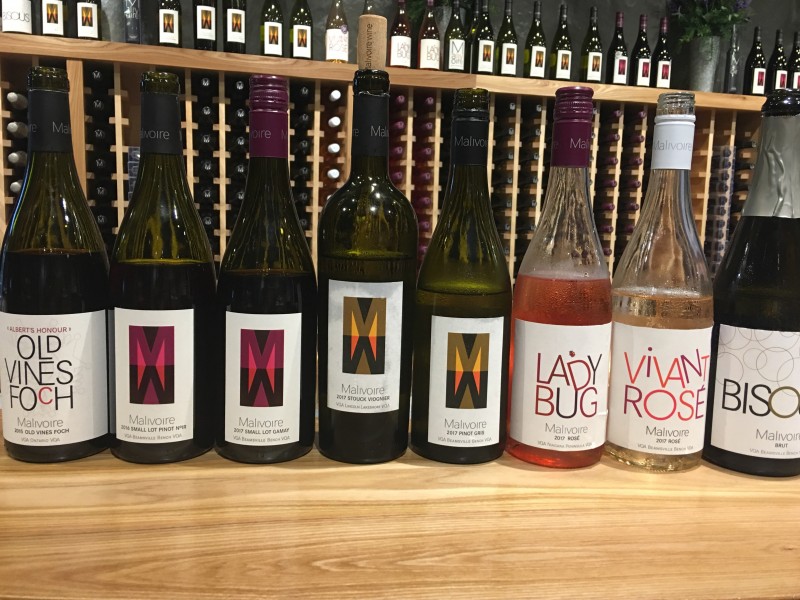 One of the wines I was especially pleased to taste was a rosé launched in 2016 called Vivant Rosé. Many rosé lovers will be familiar with Lady Bug Rosé. It is one of VINTAGES most popular VQA rosé wines and received a gold medal at the Ontario Wine Awards. What I prefer about the Vivant Rosé is its light colour, freshness and the fact it is bone dry. It is made from pinot noir and has delicate, fresh aromas followed by soft strawberry flavours and a crisp lingering finish.
Initially only sold at the winery, it was released in VINTAGES in January and is selling well. I am so happy proud to see an Ontario winery producing a first class, highly rated, rosé that can rival some of the best from around the world and specifically those from the south of France.
There is more good news! I am especially happy to see this being sold in magnums since I LOVE wines in large formats! Good wines in large bottles make a big statement when served.
The good and bad news is Malivoire Vivant Rosé magnums are only available at the winery or online at LCBO. If travelling to Beamsville is not convenient, you can order it online and have it delivered directly to you for a fee, Another option is to select your favourite store and have it shipped there for free, like I do.

Malivoire Vivant Rosé 2018 | alc/vol 13% | sugar 2 g/L | 1500 mL bottle | VINTAGES +649657 | $40.95 online only
Also available is Malivoire Vivant Rosé 2018 in a 750 mL bottle (VINTAGES +498535), $19.95
There are a few ways to produce a rosé wine. The most popular method is pressing the grapes within hours of entering the cellar. There is also the saignée method. Another is simply blending red and white wines together.
Malivoire Vivant Rosé is made by the saignée method. In a nutshell this means a portion of the juice being used to make red wine is removed to make rosé wine after it has been in contact with the skins and seeds for as little as two hours for as long as two days. This method tends to produce a rosé with richness and body.
Serve the refreshing Malivoire Vivant Rosé 2018 as an aperitif, with salads, seafood and light appetizers.
Cheers,
Shari 🥂