Georgian Hills Vineyards.
We are lucky to have over a hundred and fifty local wineries in Ontario. A couple of weeks ago, I accepted an invitation and headed towards Collingwood, to discover a winery I hadn't been to before. I was on my way to visit Georgian Hills Vineyards and meet with Robert Ketchin, one of the partners. I was curious to see what the wines were like in an area I have always associated with boating and skiing!
As the website states, The emerging wine region of Georgian Bay is a unique micro-climate! Slightly cooler than the Niagara Peninsula being at a more northerly latitude (45th parallel), a higher altitude +300ft above Lake Ontario, and having a cooler lake effect from the colder body of water of Georgian Bay.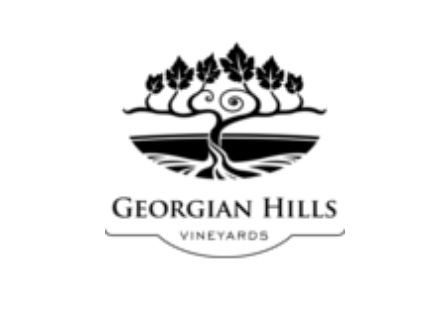 It was exciting for me! Many of the grapes grown on these vineyards are unique and hardy varietals that can survive the harsh winters of this area. It was an opportunity for me to taste wines I hadn't tried before!
Using the grapes from the Georgian Hills Vineyards, the team has created two brands.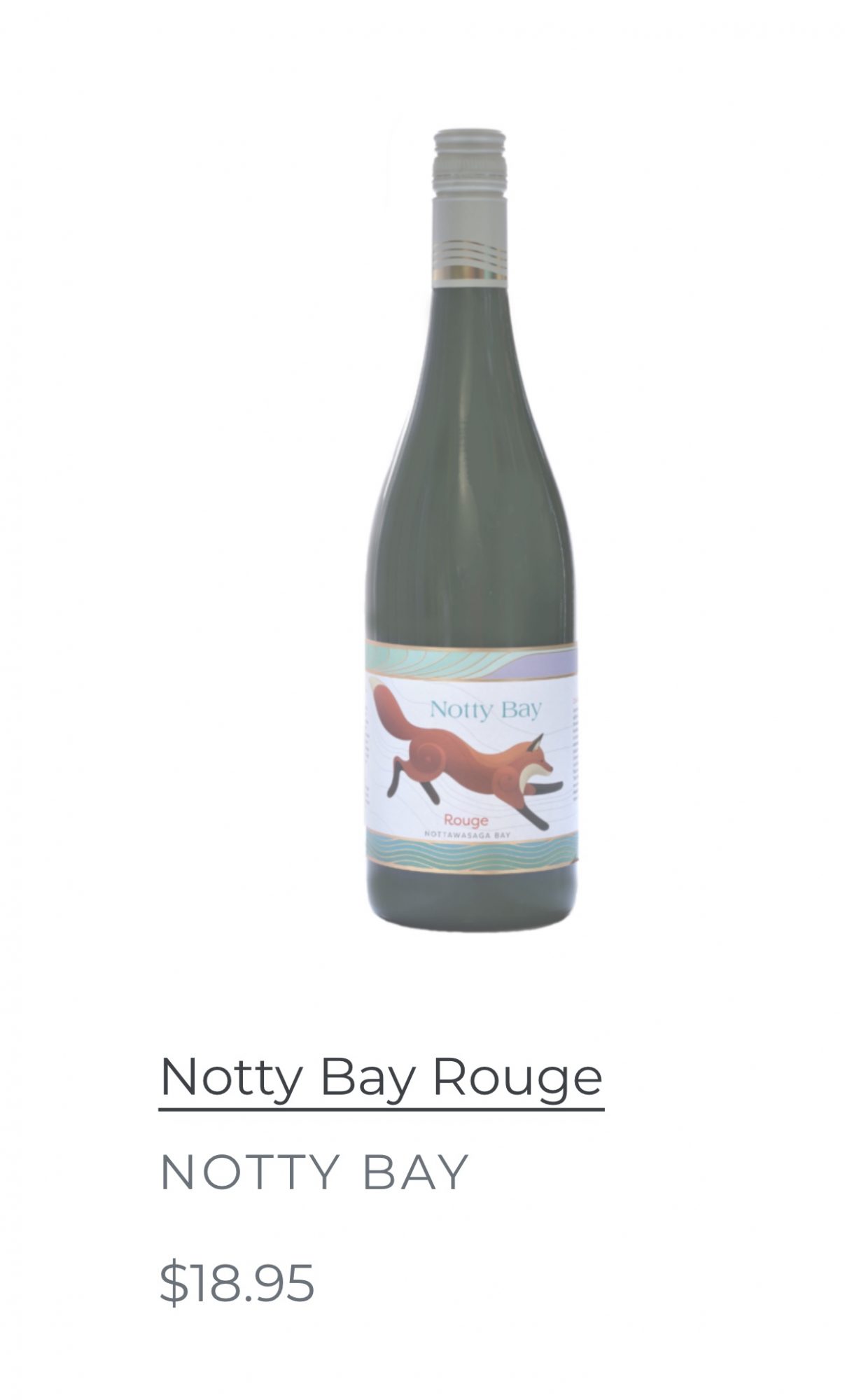 Notty Bay Wines, which are their entry-level wines, are blends of several grape varieties and are called, Notty Bay Blanc, Notty Bay Rouge and Notty Bay Rosé.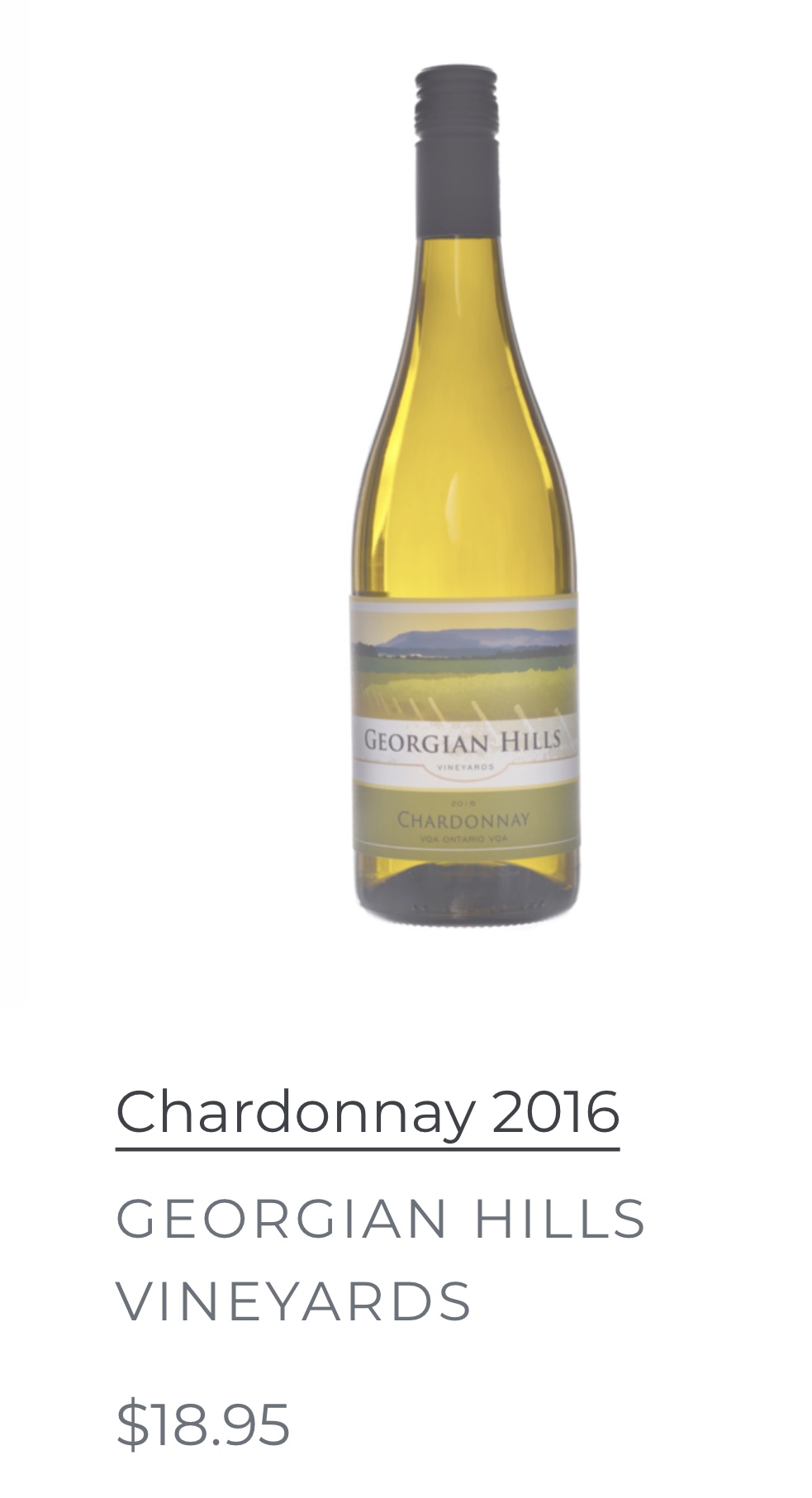 The other more complex and varied brand is called Georgian Hills Vineyards Wines. This portfolio is a collection of reds, whites, rosé, sparkling and dessert wines. Their whites include Seyval Blanc 2017, L'Acadie Blanc 2018 and Chardonnay 2016. The red portfolio has Maréchal Foch 2017 and Cuvée Cuesta 2015. Their sparkling wine is called Viva Vidal! They offer a selection of dessert wines, including Vidal 2017 Frozen on the Vine, Ida Red 2015 Frozen to the Core and Bartlett 2014 Frozen to the Core.
As they state, After 10 years of learning our vision and goals are now much clearer. By working with nature we now focus on growing only cold hardy winter varieties at our vineyards in Georgian Bay.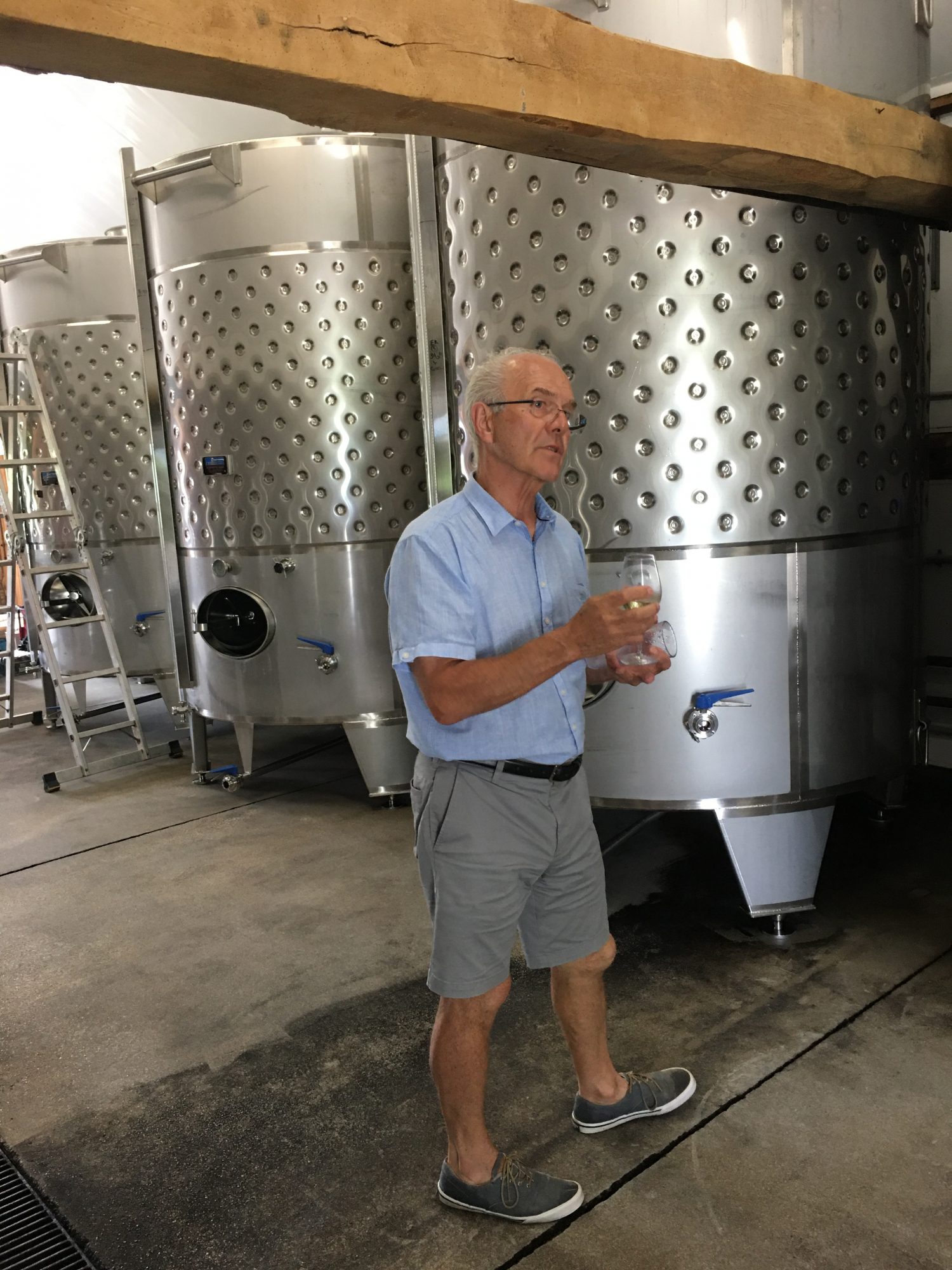 Our unique micro climate influences our wines styles making them vibrant, fruit driven, aromatic style white wines and lighter style, fruit driven red wines with delicate tannins and lower alcohol.
I thoroughly enjoyed tasting through these wines. Georgian Hills Winery offers free delivery on all orders over six bottles through their online store.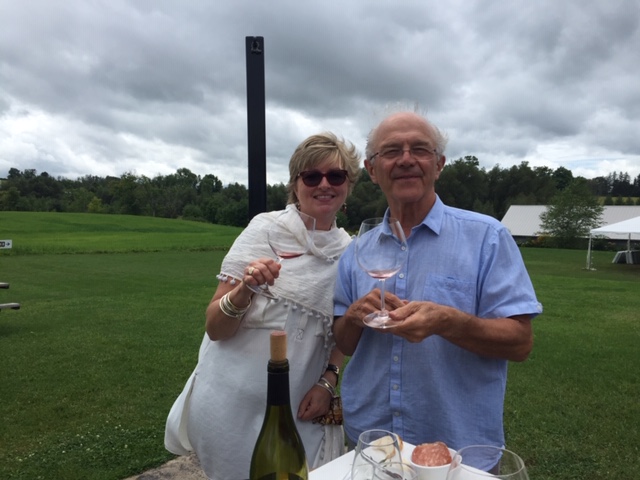 Why not visit this local winery off the beaten track? The drive north from Toronto is very scenic.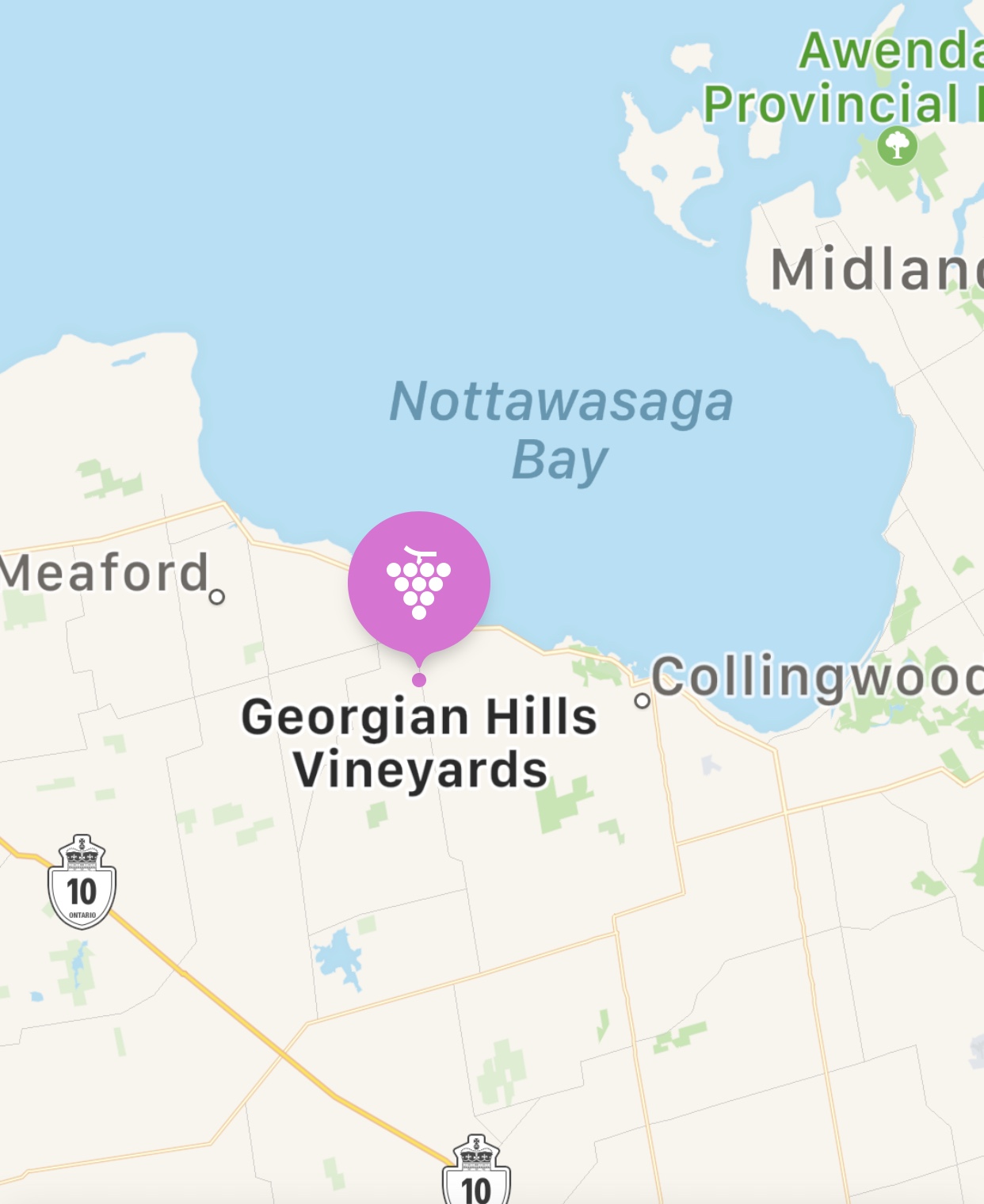 Georgian Hills Vineyards offer a delicious charcuterie plate to enjoy with the wines. They have a charming wine shop on site, which is handy because most of these wines are not available at LCBO. The partners have also started to produce delicious cider and these are also available in the Georgian Hills Vineyards wine shops. I experienced all the rigorous precautions in place, due to the pandemic. There is an outdoor tasting bar, covered patio and masks are required in the wine shop.
Be sure to visit the local towns, especially Thornbury.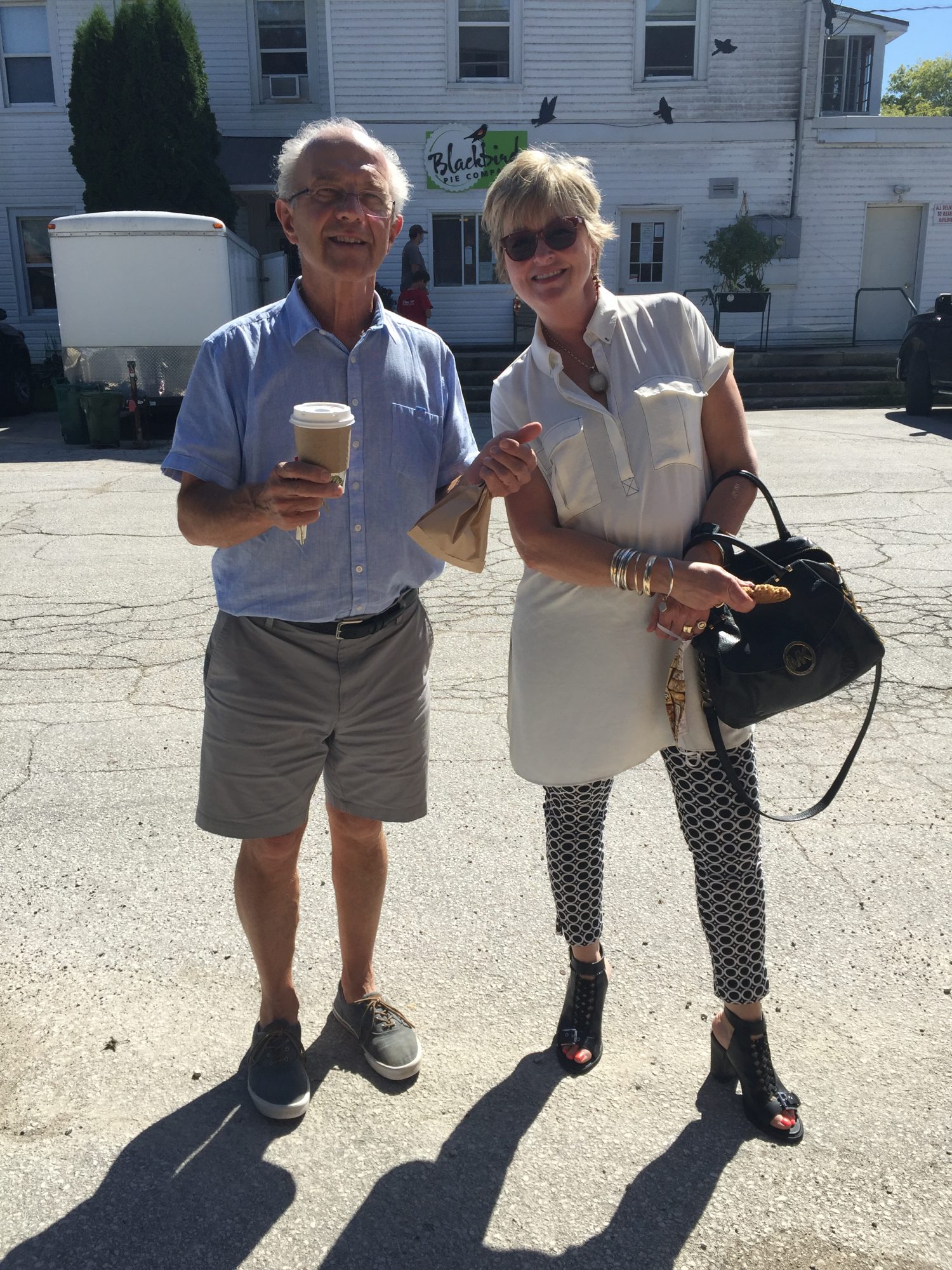 Stay healthy. Stay safe.
Cheers,
Shari