There is a Change in the Wind!
Windrush Estate Winery, 2018 Pinot Grigio Vintner's Reserve, VQA.
Windrush Estate Winery was created from the imagination and determination of Marilyn Field and her husband J. C. Pennie. This beautiful new winery is located an hour's drive north of Toronto on the north bench of Hockley Valley. The name Windrush hails from the Windrush River Valley in the Cotswolds, England. I think it is also very appropriate as the area surrounding the winery can be very windy indeed!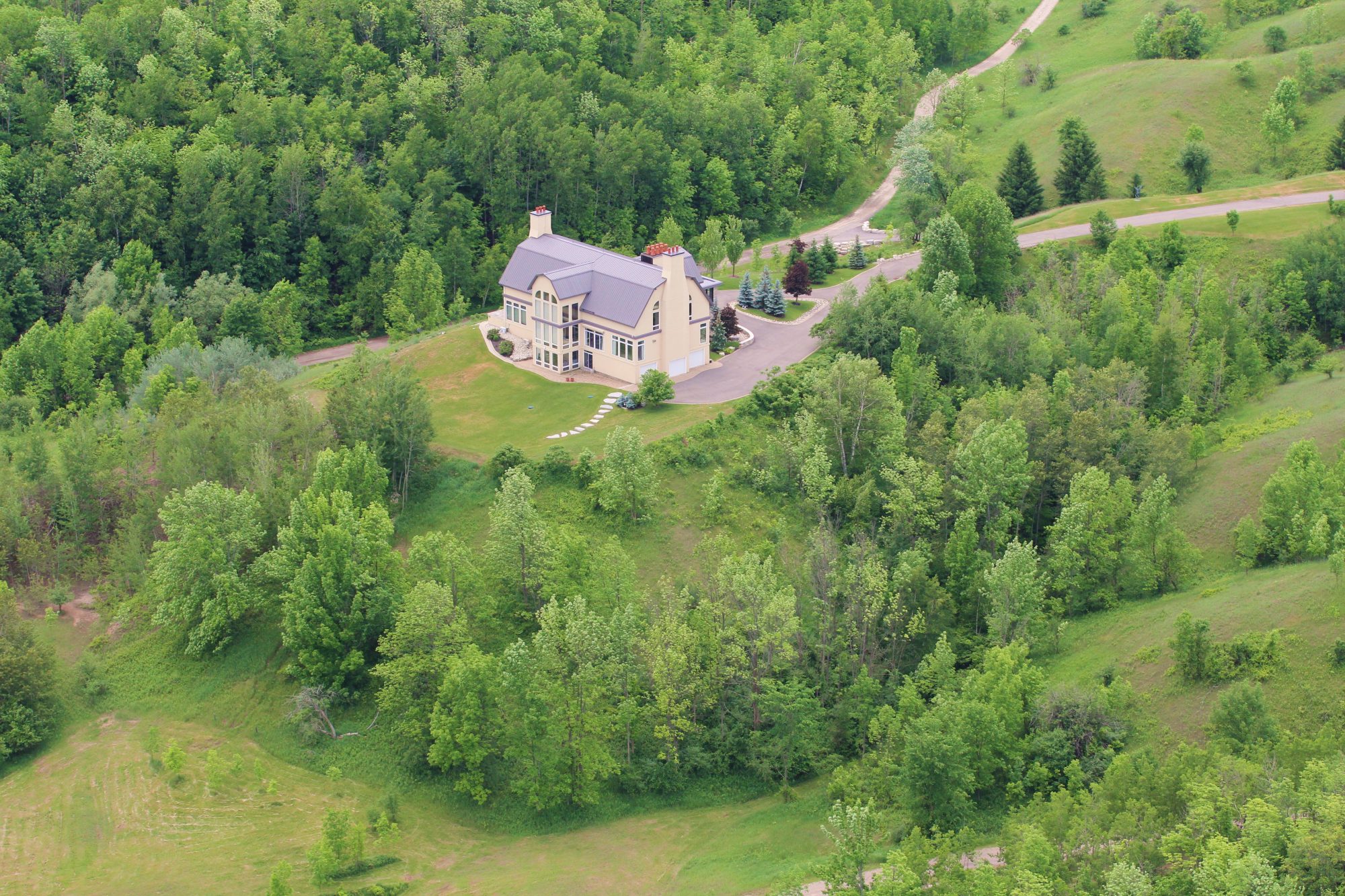 Jon Boyle, the very personable chief winemaker, makes wines at Windrush. The highly regarded Jim Warren is the consulting winemaker.
As the vines planted on the property are still too young to produce grapes for wine production just yet, grapes for current vintages are sourced from the Niagara region.
To date, the winery produces four wines. Chardonnay ($65); Pinot Noir ($34.95); Rose ($29.95) and Pinot Grigio ($24.95).
As Marilyn explains, "we are not available on the LCBO shelves. We prefer people enjoy our wines at their favourite local restaurant OR buy online OR come here for a private tasting OR on Saturday mornings. We realize this is a different business model from other wineries."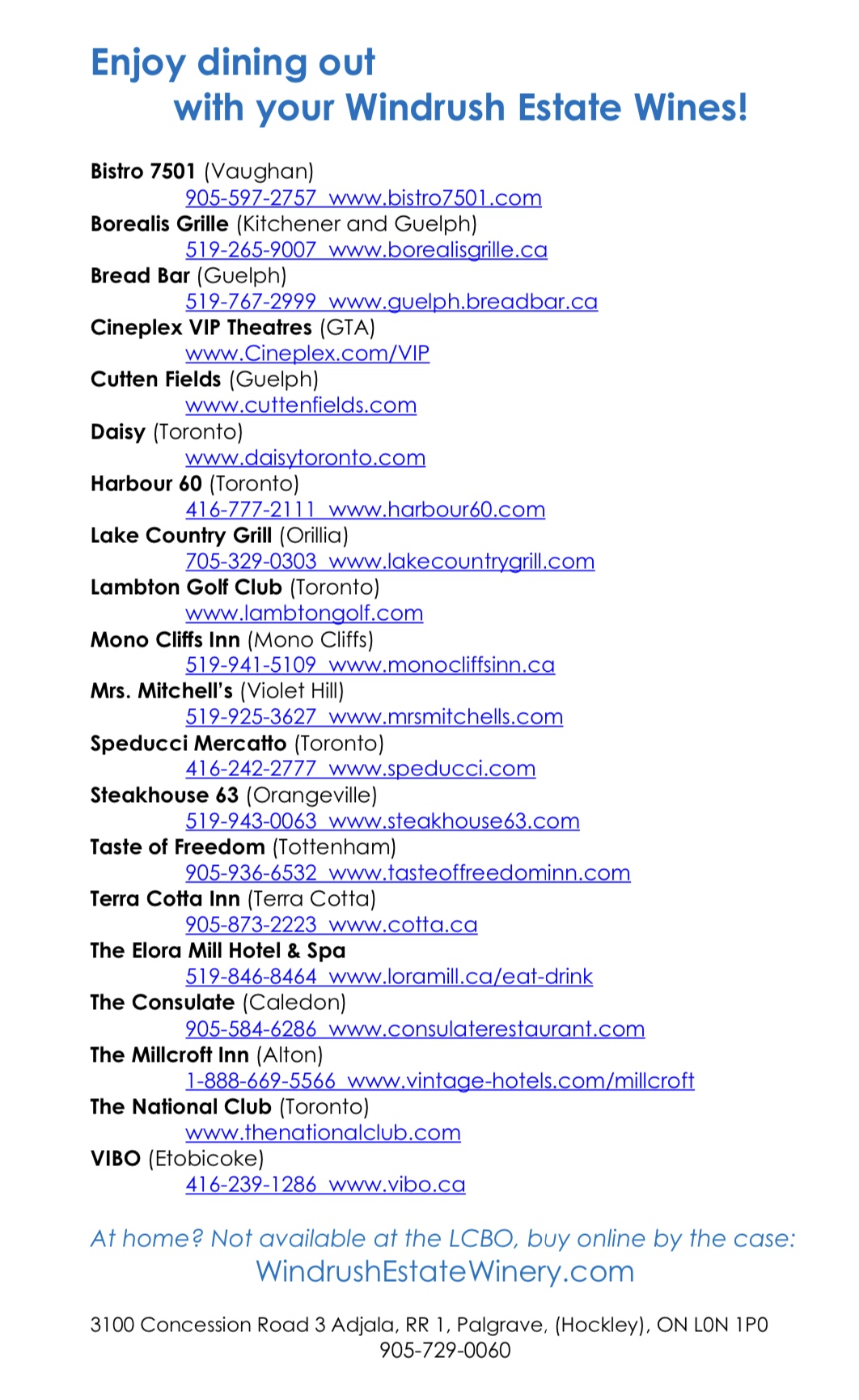 I recently had the chance to taste both the Pinot Noir and the Pinot Grigio. I was particularly impressed with the Pinot Grigio.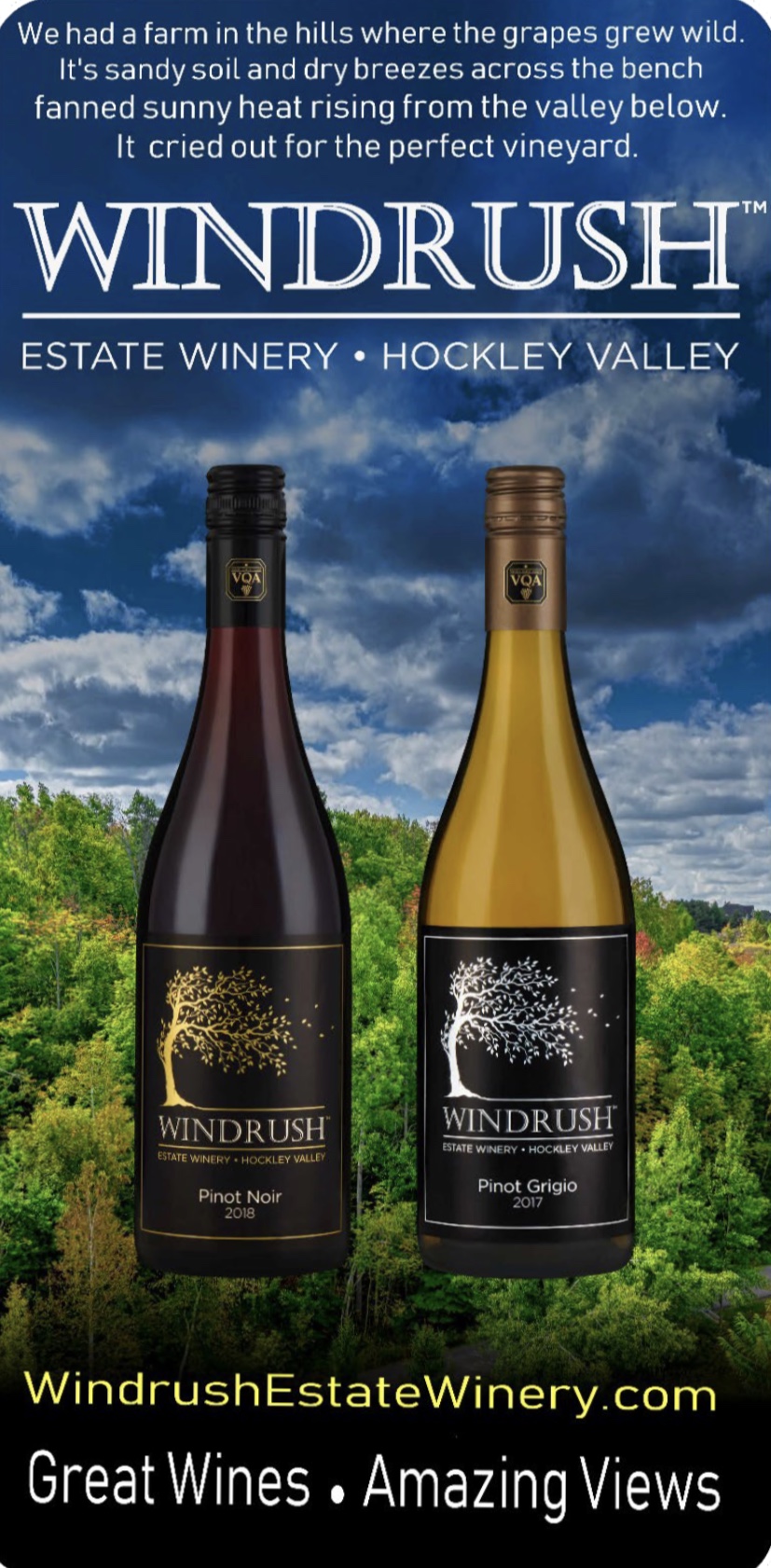 People who know me will be surprised by this selection, as I find it difficult to rave about Pinot Grigio! I completely agree with Jon when he says, "My feelings with Pinot Grigio are a bit of a see saw. There are moments when I find a really great inspirational style, and then there are moments that are completely forgettable." I have tasted many Pinot Grigio wines that are mediocre at best.
Jon goes on to explain that at Windrush, he uses a conservative approach to using oak barrels when he makes his Pinot Grigio. "For the 2018 Pinot Grigio, I wanted to ensure a greater difference between the Vintner's Reserve, which we sell at the winery only and what I call our restaurant series, which is made exclusively for restaurants, etc. Both do have extended lees contact, but the restaurant series is left entirely in stainless steel on its own lees. There is more focus on the freshness, but the contact with the wine lees helps to draw out mouth feel. There is not a huge difference between the two styles, but it adds some interest in my mind.
Jon tried something different in 2018. "For the Vintner's Reserve, I readjusted the barrel formula. In fact, I decided to refill the Chardonnay barrels with the Pinot Grigio. I didn't want to overdo the contact with oak, so it got about three and a half months in barrel for aging only. I think this is the formula I've been looking for. I like the short-term aging in nearly new oak. It produces a fresh style, but with some muscle tone to it."

I completely agree with Jon. This is one of the most interesting and delicious Pinot Grigios from Ontario I have had the pleasure to taste. It is dry with a charming forward aroma, medium body and rounded tropical flavours and a lingering finish. This is not a light Pinot Grigio. It has character and charm. This is a wine to be enjoyed with appetizers, and light to medium main courses.
John explained to me, "the number one thing I want to do with our wines, is figure out a way that would get me get excited about it. The second thing I aim to do is to make wine that works with a multitude of food options for our restaurant clients. I absolutely love the versatility of the Pinot Grigio, as it appeals to people who want just a glass on its own, or if they're ordering a bottle off the menu to enjoy with their meal."
Marilyn Field agrees. "The sommeliers at Harbour 60 as well as at the Scotiabank Arena's Signature Club, love it so much that they made it their 'pour ' wine! Then too, many local weddings at Mrs. Mitchell's choose the Pinot Grigio for their celebrations. We feel so honoured."
Windrush Estate Pinot Grigio Vintner's Reserve, 2018, VQA. $24.95 has a residual sugar content of about 4 g/L.
To date, Windrush wines are not available at LCBO. They are available exclusively on-line or at the winery, 3100 Concession Road 3 Adjala, Palgrave, ON, L0N 1P0. On-line prices are by the case of 12 x 750 mL. Please call 905-729-0060 for details.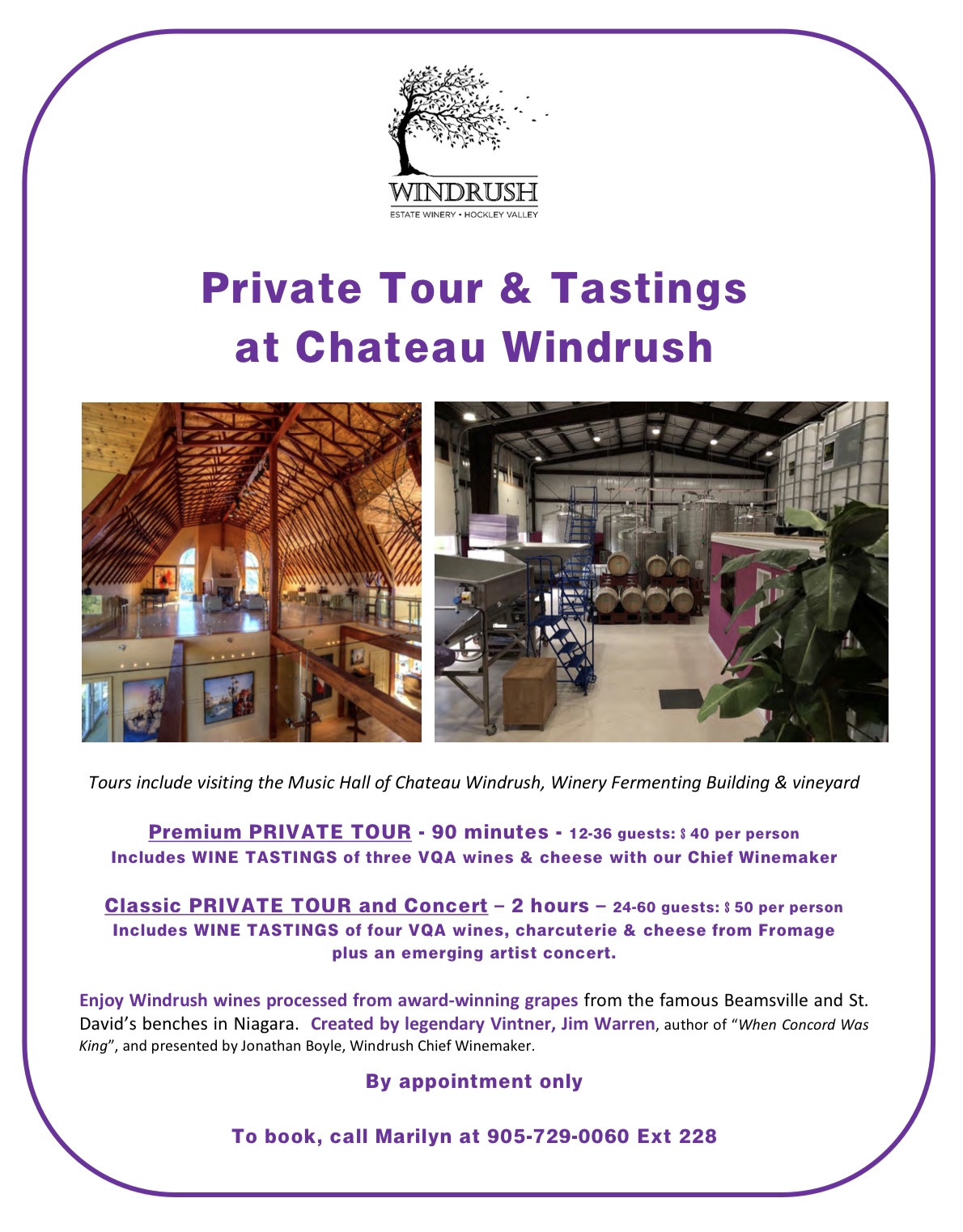 Try and visit if you can. It is worth the drive!
Cheers,
Shari