Like many others, I think of Napa, California as the Disney World of Wine!
I always enjoy my time there. Fabulous restaurants, a wonderful climate and fantastic scenery filled with iconic wineries. In fact, it was Napa that made California Cabernet Sauvignon and California Chardonnay famous and – often – expensive. And I have to admit, I never get tired of them!
Sterling Vineyards
is beautiful, iconic and unique. The white stuccoed winery is situated on a hillside 300 feet above the ground and offers spectacular views of Napa Valley. And don't worry, you don't have to climb the hill. It is accessible by a tram!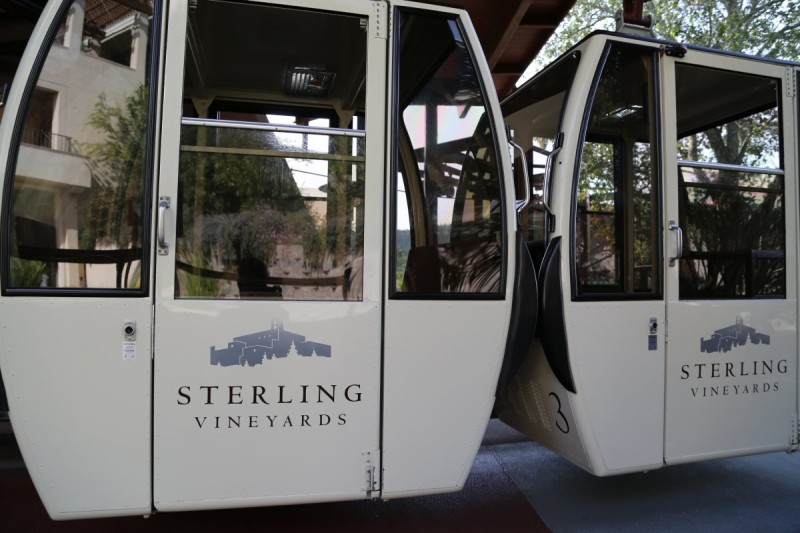 This week's wine of the week is a Cabernet Sauvignon from this beautiful Napa Winery. This rich red is dry and balanced with cassis and chocolate aromas and flavours. Serve with steaks and other red meats, roasted lamb, baked eggplant dishes and cheddar cheeses.
Sterling Napa Valley Cabernet Sauvignon | 
750 mL | sugar 7 g/L | 

VINTAGES +314575 | $39.95
This wine represents great value for money at the regular price of $39.95, but until March 31 it is $34.95. If you like this style of wine, you may want to stock up and squirrel a few away for a rainy day or for as a last minute gift! It is rare to find wine if this quality for less than $50.
Cheers!
Shari 🥂
https://www.sterlingvineyards.com/