Recently, I was asked to recommend a red wine to pair with popular BBQ foods. Although the flavours of burgers, steak, sausages, chicken, grilled corn and ribs are completely different, the wine selection doesn't need to be. My ideal choice is Pinot Noir, the quintessentially versatile red wine to enjoy with food.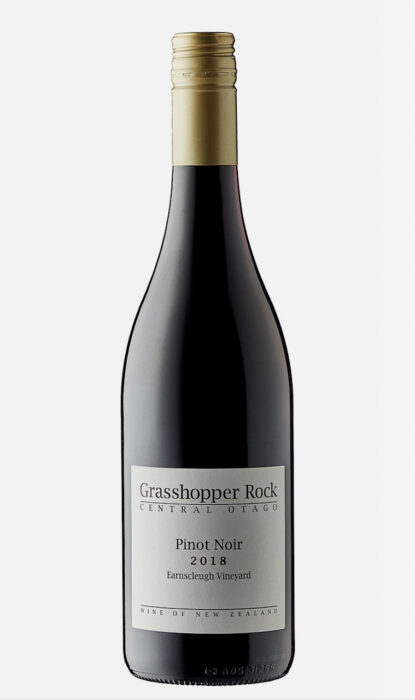 In the Ontario market, somewhat buried in the VINTAGES shop online program, is the delicious Grasshopper Rock Earnscleugh Vineyard Pinot Noir 2018 from Central Otago, New Zealand. Planted in 2003 exclusively to Pinot Noir, Grasshopper Rock is one of the world's southernmost vineyards. The winery takes its name from an endangered grasshopper, Sigaus childi, found near the vineyard. The wine is delicious and will pair nicely with a myriad of BBQ foods. Elevate the dining experience and taste the difference with this $45 splurge! Grasshopper Rock Earnscleugh Vineyard Pinot Noir 2018 has an open and fragrant berry nose with strawberry aromas and flavours, a medium body, soft acidity and round soft tannins. It is ready to enjoy now and can be cellared for up to five years. Available at a few select LCBO stores and for delivery online at Grasshopper Rock Earnscleugh Vineyard Pinot Noir 2018
Living in the GTA has many advantages. One of my favourites is the proximity to Niagara Wine Country. Within an hour's drive, I can be surrounded by bucolic vineyard settings. On a recent visit, I stopped in at Lailey Winery. It is ideally located off the beautiful Niagara River Parkway. The boutique winery has a modern and spacious tasting room and is undergoing a major, very exciting, transformation! Ann Sperling and Peter Gamble, accomplished winemakers and experienced consultants, are sharing their talent and skills as they craft world-class wines. Owner, Faik Turkmen has exciting plans for the future! His winery is home to two brands. Stonebridge is a vineyard in the Four Mile Creek sub-appellation and is a series under the Lailey Winery umbrella.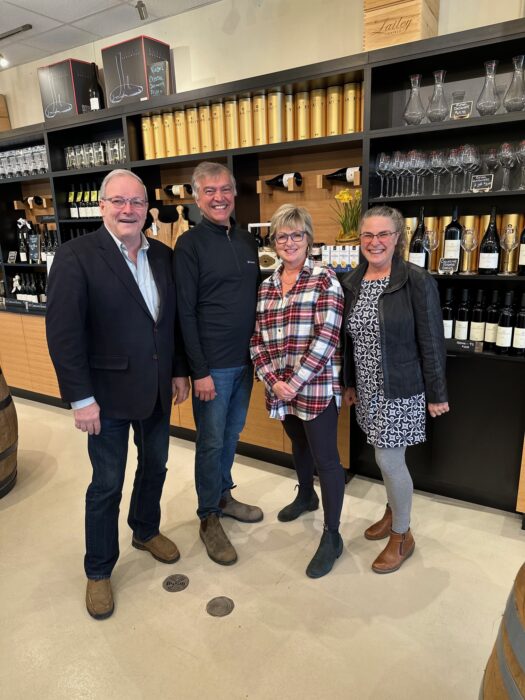 As Peter explained, "Having two vineyards is an advantage and is less frequent in this area." Both wineries specialize in premium, small-lot wines. I was fortunate to taste a dozen exceptional wines with Ann, Peter and Faik. I quickly recognized the masterful influence of both Ann and Peter in the wines. I found the three Stonebridge Chardonnay wines to be exceptional and with great flavour. I describe them as elegant, with subtle intensity, classic hazelnut aromas and a harmonious finish. They easily compare to fine white wines from Burgundy, France wines and come with prices to match. The Estate Chardonnay is $48. The two Reserve Chardonnays are $78 each. Fine wines like these deliver an experience and are best when savoured! I decided to splurge on the Stonebridge Chardonnay Reserve East 2019. As Peter said, "The low cropping leads to intense flavour." I agreed with Ann when she said, "You don't have to serve these wines with a particular food because they are very food friendly."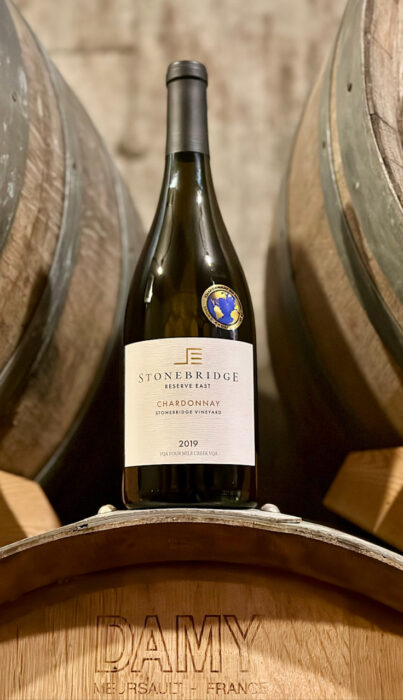 I am a big supporter of rosé wines and was delighted to see Lailey with not one rosé wine, but four!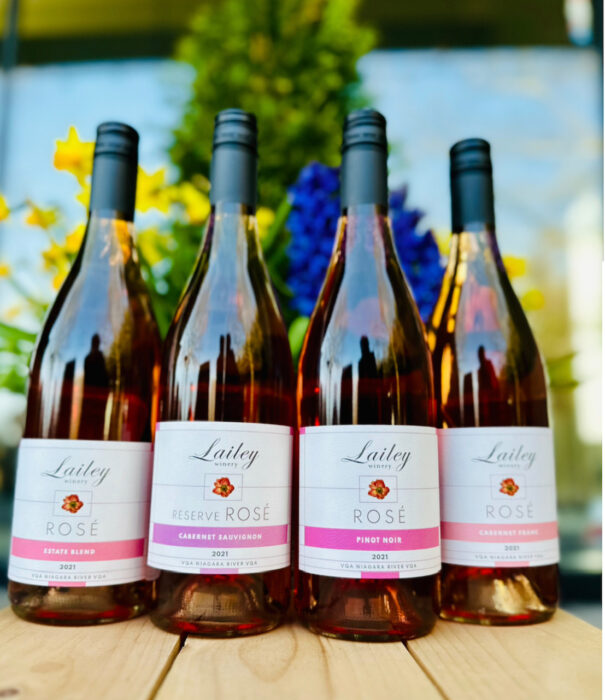 Also available are delicious reds, an orange wine and sparkling wines. Due to the limited supply, the wines are available only at the winery, online and at a small selection of restaurants.
Why not plan a lovely day trip to our beautiful local wine region and taste for yourself?
Cheers,
Shari
Not from Ontario? Try WineSearcher.
JUST IN!!
Love rum? You are in luck!
Shaun Celeb, Master Distiller, El Dorado Demerara Rum is in Toronto from Guyana, and events are planned for the public! I have met Shaun, If you have the opportunity to attend one of his events, you won't be disappointed!

Thursday, May 4, 6:30PM
Toronto Life Dinner, (Toronto Top 10 Restaurant, 2023): Miss Likkemore's Invite link: https://torontolife.cmail20.com/t/y-e-pvjtkk-l-r/

Saturday, May 6, 1130AM – 330PM
Bottle signing and tasting at LCBO Summerhill LCBO, 10 Scrivener Square, Toronto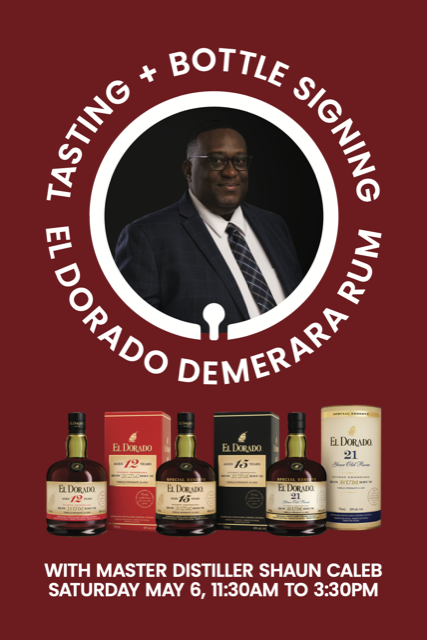 Saturday, May 6, 5PM – 10PM
Spirit of Toronto MasterclassDescription link: https://www.spiritoftoronto.ca/masterclasses