On November 13 we officially launched Sharispx with a blind tasting event at Women on the Move, the first business accelerator for women entrepreneurs in Canada.  After the tasting, I had the pleasure of interviewing CEO and Founder, Heather Gamble, in front of her enthusiastic group of members.  In their eclectic and colourful building situated in the heart of Roncesvalles, we chatted over a glass of El Abuelo, an organic red blend from Almansa, Spain (VINTAGES#: 142935).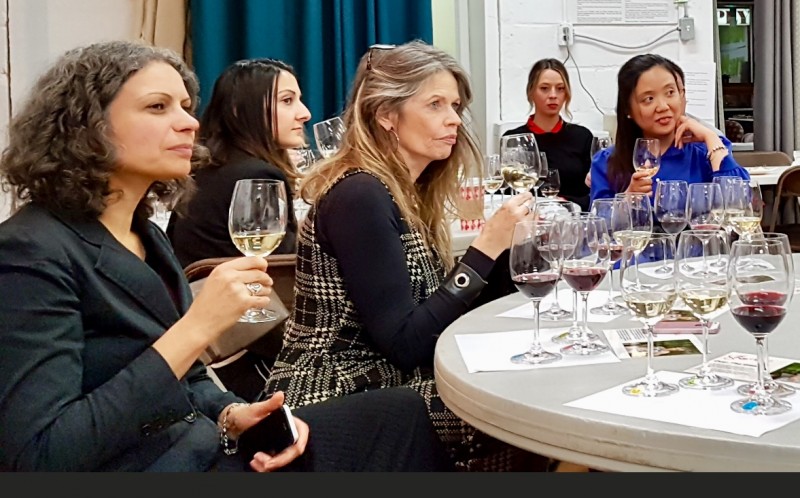 Shari Mogk-Edwards
Heather, first of all thanks for inviting Sharispx here tonight.  It's been an amazing experience with such a passionate and fun group of women.  And thanks for agreeing to this impromptu, live interview.  Let's start with something easy – how would you describe what you do?
Heather Gamble
How do I describe this?!  Well, I live with uncertainty.  Every day is different. I think the opportunity is to take the road of uncertainty and put it into a framework that helps others become more certain.  You can't avoid it, life is full of uncertainty.  So I say embrace it instead.  And my job is to help incredible women with incredible ideas bring them to market with something that's truly sustainable.
Shari
What do you love about what you do?
Heather
I get to zipline to work – just kidding, I live right across the street so the commute is pretty great. The truth is I love to get up and come to work everyday. I simply enjoy working with these wonderful women.
Shari
It's not like you're coming to work at all.
Heather
Yes, and many people don't have that.  It's so sad.  You know those people that get those Sunday blues, that sick feeling?  It doesn't happen to me.
Shari
How long have you been doing this?
Heather
Four years ago I started helping women entrepreneurs by opening a business accelerator program. If someone had told me years ago I'd be helping a whole bunch of women become more successful I would have told them they were crazy.  But somehow we ended up opening the first business accelerator for women in Canada.  I'm still not sure how it came about but it's been an amazing journey every day.
Shari
What are some of the challenges you have faced?
Heather
That's an amazing question.  I don't know if this is a challenge or an opportunity but I I feel the pain these women endure. Their work is blended into their lives.  These women are very open and they share a lot with me – personal and professional.  I find it very motivating to help them be successful.  I feel like they don't realize how incredible they are.  It's my duty to help them, however that comes about
Shari
Did you experience a pivot point in your career?
Heather
I think there are pivot points every day.  As long as we are committed to the path of can do, we pivot all the time. I'm not interested in what I can't do.
Shari
It's very challenging to be successful like you. Obviously your role is to help others. Did someone help you along the way?
Heather
Everyone needs support.  When it comes to entrepreneurs we need the kind of support that says "Okay, let's do it" when we come home with another crazy, wild ass idea.  My husband has always been my biggest supporter and I hope every single person is lucky enough to have what I have.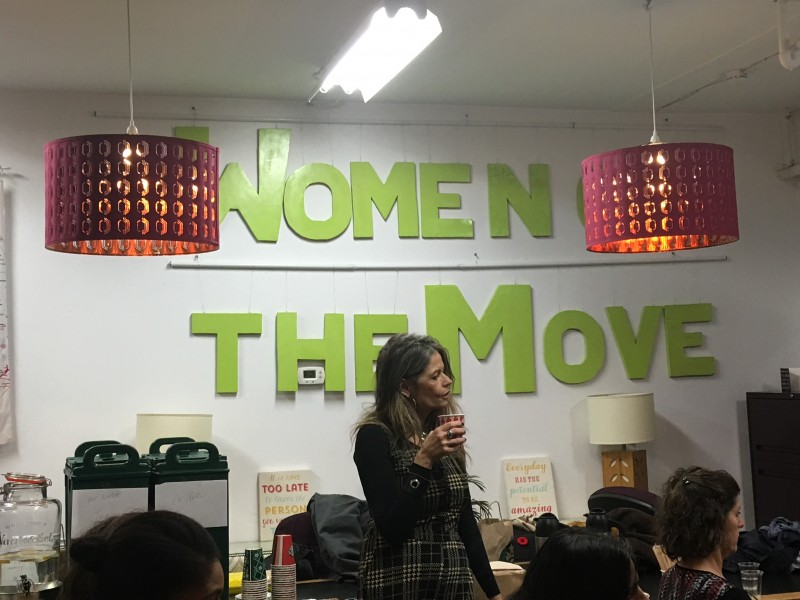 Shari
Do you have any tips or advice for women in business?
Heather
Yeah I do. No matter what things look like on the outside, the only thing that matters is what's going on inside.  I'm not saying life is easy or you aren't going through tough times, however you define tough times.  But resilience is key and it's is an amazing trait to keep working on.  And bring a sunny disposition to everything you do.  I think these women here tonight are amongst the most incredible beings on the planet.  On the outside there are a lot of media interpretations of how a woman should look and behave, all this noise.  I am so blessed to help women to be who they're supposed to be.  They know who they are.  They know what they want.
Shari
I'm sure each and every woman in this room knows what they want! Switching gears for a moment, do you have a favourite travel destination?
Heather
I would love to go to Bhutan. No other country in the world has a GNH – a Gross National Happiness index.  They measure their achievements as a country by GNH not Gross National Product – something that ends up being delivered at all costs.  There are some fascinating learnings there . We should all go there — explore the wines of Bhutan!  Or bring our own – BYOBhutan!. They must be doing something right. Also, I'd love to go to Iceland – it has been ranked #1 amongst 144 countries for gender equity for the past 8 years, so they must have some special stuff going on.  We always think Canada is so advanced, but perhaps we're not.
Shari
And the final question tonight. Do you have a favourite wine?
Heather
Oh, I love Shiraz.  The Formula from Australia (LCBO +524520)  is my favourite.  I think as a result of the demand I've created – it's now coming into the LCBO on a consistent basis!
Cheers!
Shari 🥂