On November 13, we launched Sharispx at Women on the Move — a business accelerator for women entrepreneurs.
We were delighted to participate in an event that featured Mary Ng, Federal Minister of Small Business and Export Promotion, who announced a $2 billion program designed to double the number of women-owned businesses by 2025. Women on the Move hosted the event to a full house of female entrepreneurs, media and local political representatives.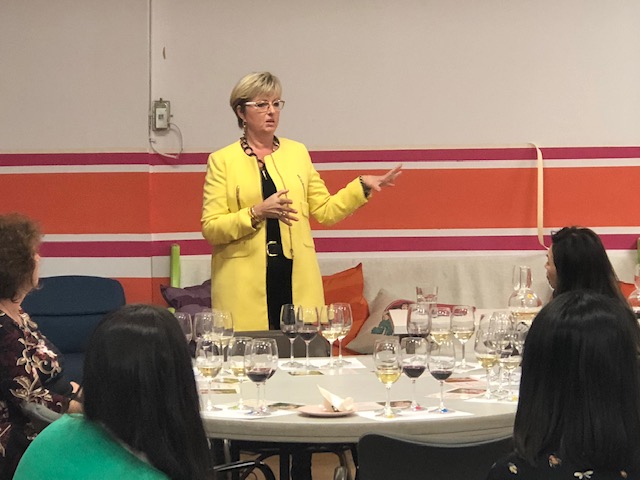 After the announcement I had the privilege of hosting a blind wine tasting for Women on the Move members. In challenging them to think a little differently about wine, they learned, laughed and connected with other entrepreneurs in the room.


Thanks to Heather Gamble, CEO of Women on the Move, and all the great work done for women seeking to grow their business in various sectors from mining to automotive!
You are a total inspiration and I thank you for sharing your expertise with us.
-Helen, Women on the Move member