What a difference a week can make.
Last month, I had an idyllic visit to Kelowna, British Columbia. Situated on the beach-laden shores of beautiful Lake Okanagan and surrounded by three mountain ranges, the landscape is spectacular. It is no wonder Kelowna is the fastest-growing city in Canada!
I drove to Quails' Gate Okanagan Winery in West Kelowna. Family owned and operated, the Stewarts have been farming this land for four generations. They transformed their 160 acres into a viticultural experience, complete with restaurant, bistro, picnic areas and a tasting room. Having visited the winery two decades ago, I was eager to return. The views of Lake Okanagan and the picturesque scenery is exhilarating. The wine-tasting experience elevated it further. Since many Quails' Gate wines are produced in limited quantities, they are only sold at the winery. I especially enjoyed tasting the Quails Gate Distinction Collection. Among these gems, Clone 220 Chenin Blanc 2022 and Dijon Clone Pinot Noir 2021 stood out.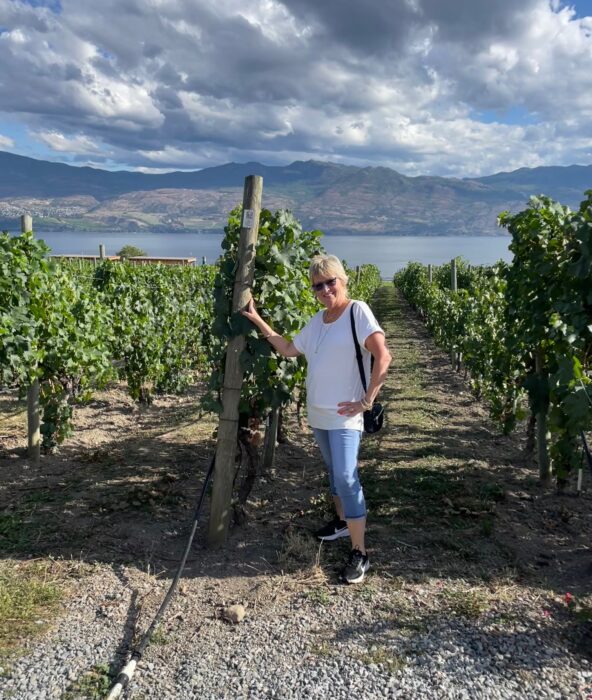 Little did I know, within a few days, the winery would close its doors for five days.
Raging wild fires would cause a travel ban. Back at home and witnessing the destructive force of nature amidst such beauty was heart-wrenching. Miraculously, the winery resumed its operations unscathed, and as Joanna Schlosser explained, "We are through the worst and Quails Gate is eager for visitors to return."
Back in Ontario, I found a small selection of Quails' Gate Estate Series wines readily available. The Okanagan Valley is known for quality Chardonnay. Quails' Gate Estate Series Chardonnay 2021 has a medium body, harmonious fresh bread and citrus aromas and flavours, followed by a soft lingering finish. Quails' Gate Estate Series Chardonnay 2021 is an excellent companion to poached salmon, baked chicken, roast pork, and Brie.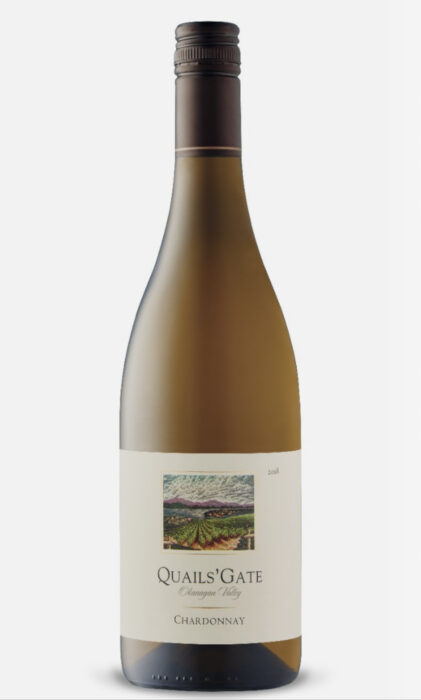 The bright blue sky above Kelowna was a striking contrast to rain soaked EPIC Wine Country (Essex Pelee Island Coast) in southwestern Ontario. Torrential downpours led to widespread flooding, affecting vineyards and other areas in mid-August.
In his latest newsletter, Bill Redelmeier, Proprietor of Southbrook Organic Vineyards in Niagara, pleads, "No more rain!" As he explains, "We need lots of sun and some wind now. Humidity has made the vineyard crew's life tough and full of stress, trying to leaf pluck (to improve airflow around the fruit) and green harvest (lowering the yield makes the prospect of intense high-quality ripe grapes possible), while at the same time trying to install the nets all at the same time."
Why not try my personal favourite from Southbrook? Poetica Red, is a Bordeaux blend composed of Cabernet Sauvignon, Merlot, Petit Verdot, and Cabernet Franc. Poetica Red 2020 is currently available at the winery.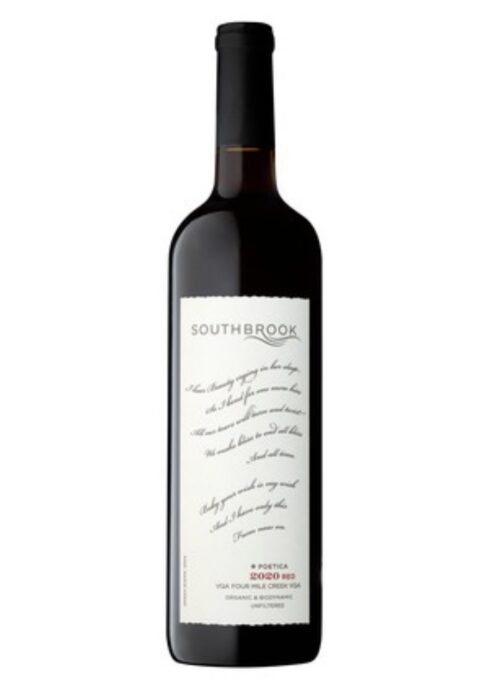 From the picturesque Friuli region in Italy comes Collavini Pucino 2020, a red wine that has just made its limited debut in VINTAGES. It is fresh and a step away from mainstream varietals. Crafted from the Refosco indigenous grape varietal, it expresses its terroir. This intriguing wine has a deep red colour, fresh berry aromas, herbacious flavours and crisp acidity. Pair Collavini Pucino 2020 with rich risotto dishes, pasta with cream sauce, sausages and cheese pizza.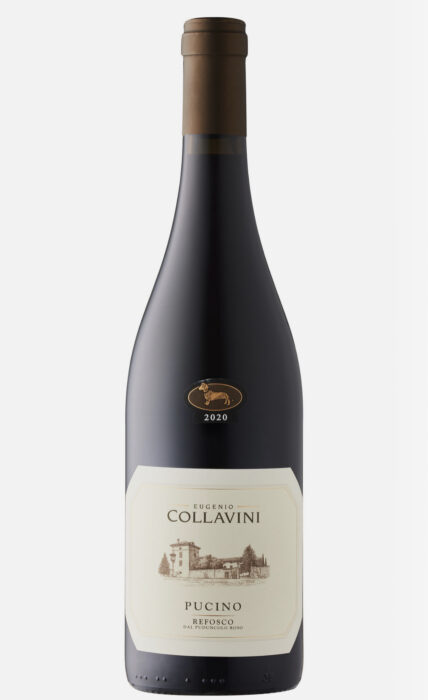 As I reflect on the summer, my heart goes out to those who have been affected by fires or floods.
Cheers,
Shari
Not from Ontario? Try WineSearcher.