Established in 1829 as the Eagle Brewery in Pottsville, Pennsylvania by David G. Yuengling, this is America's Oldest Brewery.® Today it is owned by Richard L. "Dick" Yuengling, Jr. and the sixth generation, his four daughters, work with him.
Here are my two favourites from Yuengling.
Traditional Amber Lager
Production for the flagship Traditional Amber Lager began in 1987 from a historic recipe. It has a deep amber colour, balanced classic bitter flavours without hoppy overtones. Serve with heavy foods as grilled meats, fried foods and pasta with cream sauce.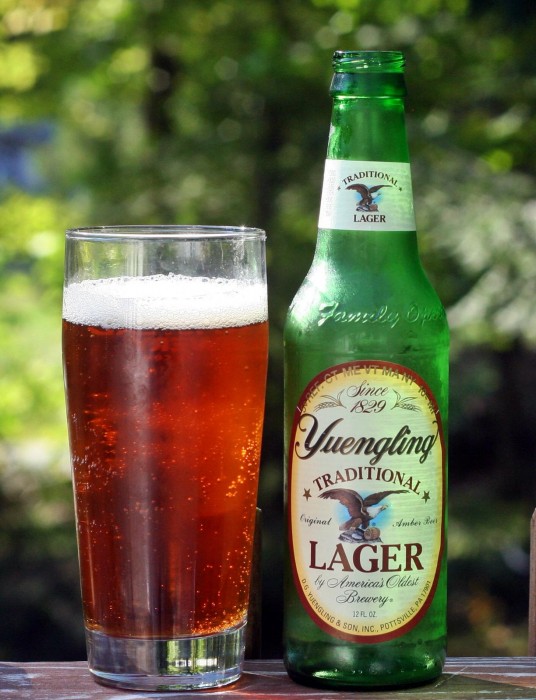 Golden Pilsner
The first new year round brew for Yuengling in 17 years, Golden Pilsner was introduced last year. It has a golden colour, balanced flavours, is clean tasting and refreshing. A great match with seafood, chicken and spicy foods.
Not available in Ontario yet.
Cheers!
Shari